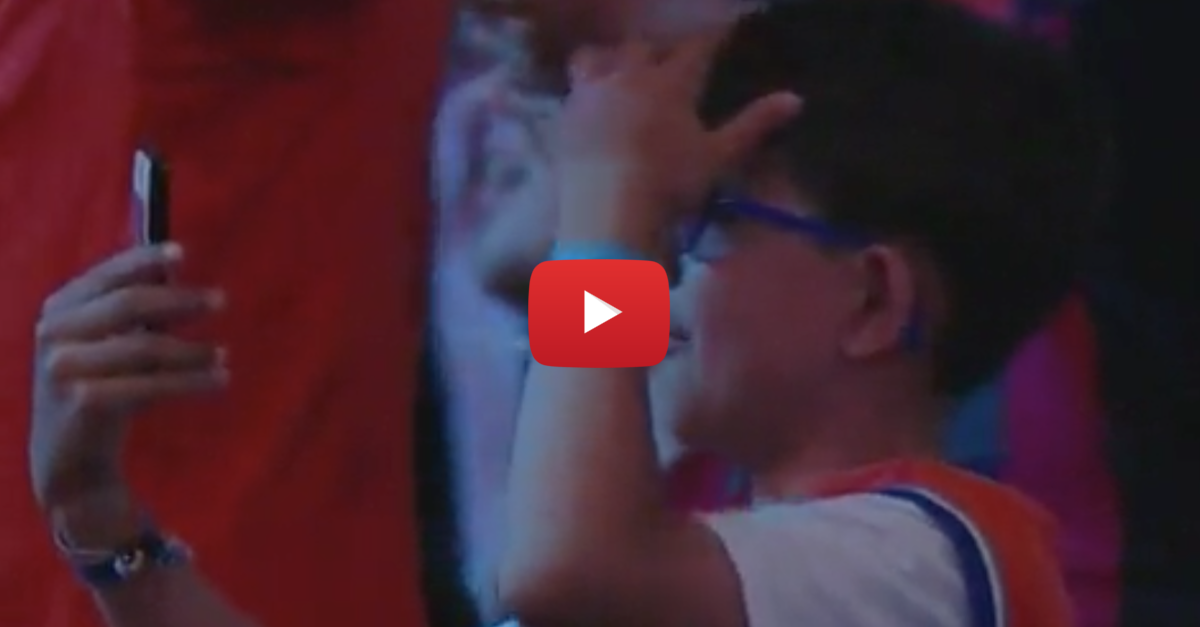 While center Karl-Anthony Towns landed with the Minnesota Timberwolves at No. 1, the Los Angeles Lakers steered away from big man Jahlil Okafor and instead went with guard D'Angelo Russell at No. 2 overall.
Okafor fell to No. 3 with the Philadelphia 76ers, leaving the New York Knicks to snag the potentially elite near 7-footer, Kristaps Porzingis.
While he could turn into a legit superstar, Knicks fans weren't happy with the selection, and this poor kid had to suffer through it.