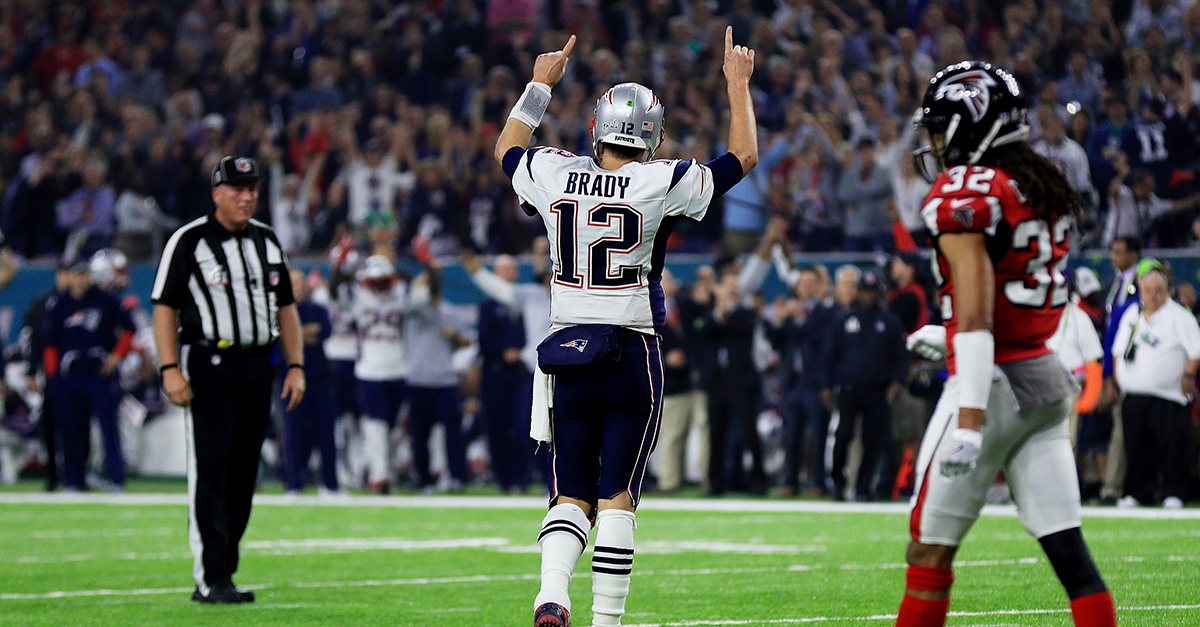 Mike Ehrmann/Getty Images
HOUSTON, TX - FEBRUARY 05: Tom Brady #12 of the New England Patriots reacts in the fourth quarter against the Atlanta Falcons during Super Bowl 51 at NRG Stadium on February 5, 2017 in Houston, Texas. (Photo by Mike Ehrmann/Getty Images)
Tom Brady just won his fifth Super Bowl with the New England Patriots, and he has a message for fellow Boston athlete Isaiah Thomas.
Related: Randy Moss is all class, and you'll agree after his emotional interaction with Tom Brady's family 
The Boston Celtics haven't won an NBA title since 2008, but they have their best team in several years thanks mainly to Thomas.
Like Brady, Thomas has shown a knack for taking over in the fourth quarter. Thomas is currently on pace to score more fourth quarter points than anyone in franchise history. Thomas is averaging 10.7 points in the fourth quarter this season.
The Celtics are currently No. 2 in the Eastern Conference standings, but they are only 2.5 games back of the Cleveland Cavaliers for first place.
(h/t Fox Sports)