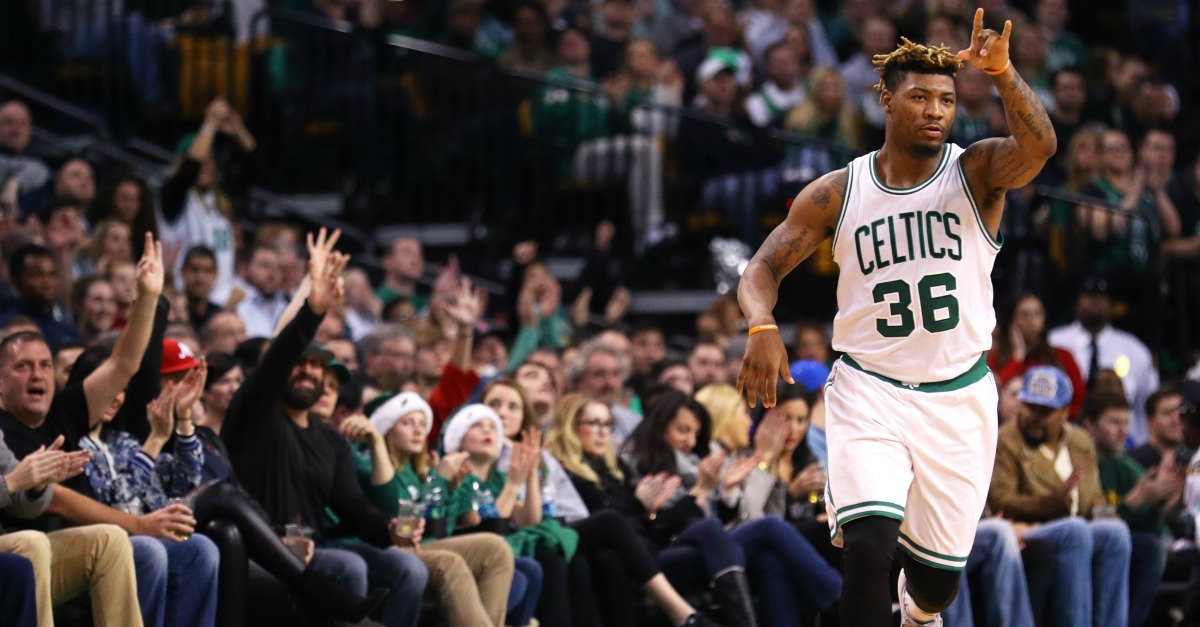 Maddie Meyer Getty Images
The Boston Celtics are hurting, but not due to on court injuries.
Guard Marcus Smart has been hospitalized with a gastro-intestinal bug, and center Tyler Zeller is also in the hospital with an ear infection and sinusitis, coach Brad Stevens said.
"Hopefully those guys get discharged soon and are able to join us ASAP," Stevens said.
RELATED: Dwight Howard elbowed another player in the throat and got off easy
Most of the Celtics practiced today but a few of them were not available for one reason or another.
It's the latest in bad news for the Celtics (20-14), who sit third in the Eastern Conference. James Young sprained his ankle and is likely to go on the inactive list. Avery Bradley has been out with a bug of his own but has returned to practice. The Celtics have dipped down to the D-League and brought up Demetrius Jackson and Jordan Mickey.