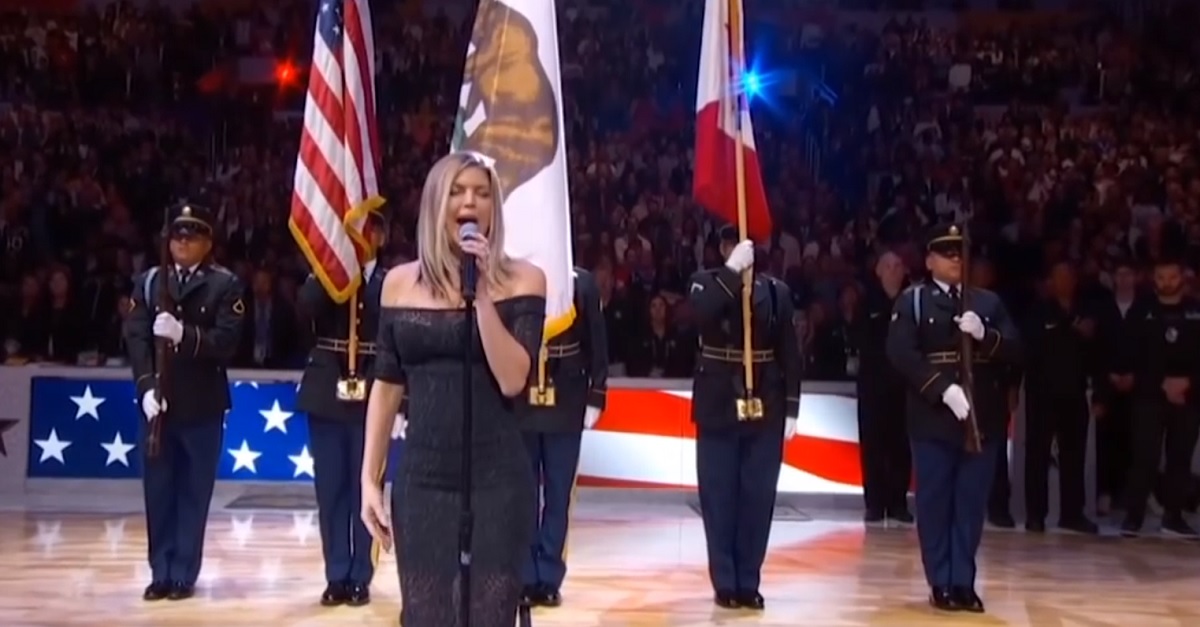 YouTube/Screenshot
YouTube/Screenshot
Grammy award winning recording artist Fergie was tasked with the pre-game national anthem for the NBA All-Star Game on Sunday night. On paper, that sounds like a great choice, but suffice to say… things could have gone better.
Fergie's voice was oddly erratic during the anthem, with several points in the anthem sounding just… bizarre. Such a sequence even led to Warriors forward Draymond Green to bust out in laughter after Fergie strung together this vocal performance.
Obviously not every anthem is going to be perfect; not everyone can just bust out a Whitney Houston type of anthem at will. But this was just difficult to listen to, which is generally hard to do since people will often give some leeway with the Star-Spangled Banner.
If you need to refresh your ears, here's Whitney Houston.