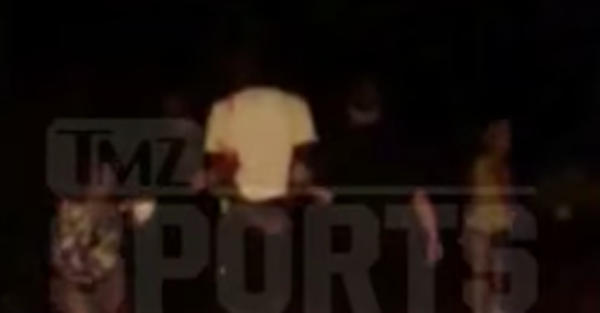 Golden State Warriors All-Star forward Draymond Green was arrested over the weekend for slapping someone at a nightclub in East Lansing, Michigan.
RELATED: Draymond Green arrested
There's now video from that night showing Green being taken in by police after the incident. There's not much except for the embarrassment of Green being taken away in handcuffs. Although you never see his face, there are some people in the background who can clearly be heard saying that is in fact Green.
RELATED: Draymond Green's arrest shows he's still bitter about that Finals loss
Green was recently named to Team USA for the Olympics and he averaged 14 points and 9.5 rebounds per contest for the record-setting Warriors, who won 73 regular season games this past season.
[h/t CollegeSpun]