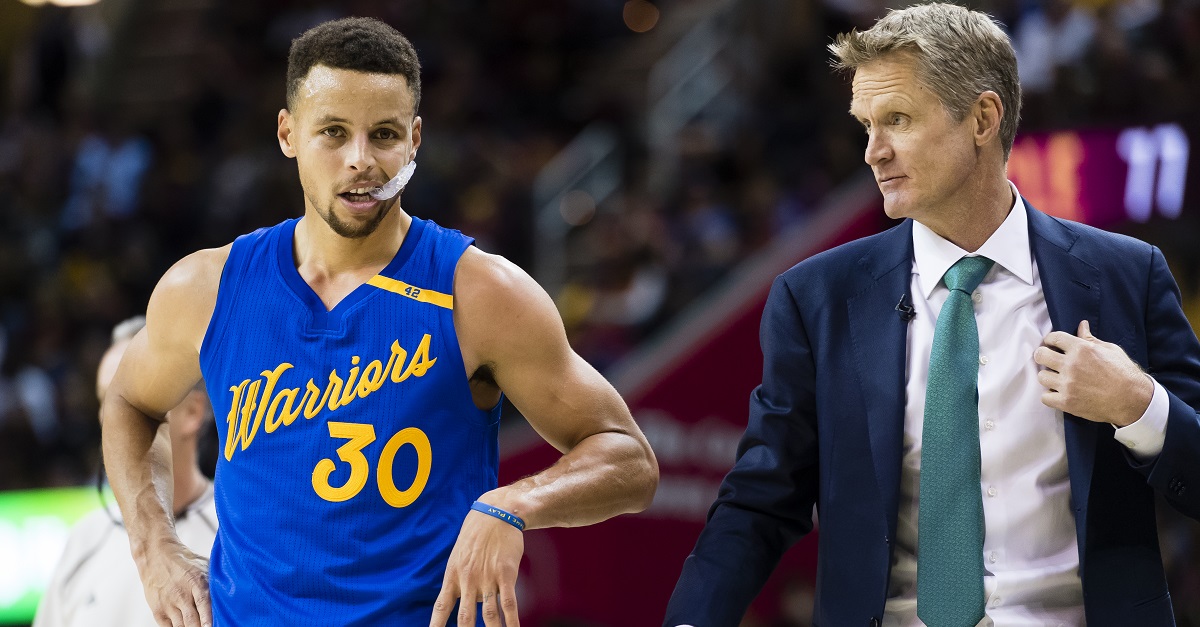 Jason Miller/Getty Images
Jason Miller/Getty Images
Steve Kerr has had some recurring back issues this season because of a surgery he underwent in the summer of 2015 to fix his ailing back. However, there have been complications from it with those issues forcing Kerr to miss games this year. He's also missed some postseason action, but the Warriors have been fine without him going 13-0 so far. But it looks like he is finally back and will be the Warriors' not-so-secret weapon on the bench:
RELATED: Steve Kerr gives update on possibility that he won't coach the NBA Finals
While it's been nice of Mike Brown to step in and take over as the interim head coach, there's probably something to be said for the presence Kerr gives to the team. His generally calm demeanor should help the Warriors out and just having him back will probably give the players a morale boost — not they necessarily needed one — to get another win against the Cavs in Game 2 on Sunday night.