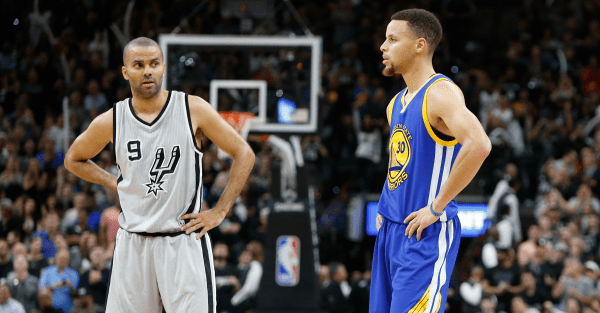 The Golden State Warriors might have just lost to the Boston Celtics in the wee hours of Saturday morning, but some people are already looking forward to a different matchup of titans. The San Antonio Spurs and Warriors will now be playing for more than pride in their game on April 10th.
That would be an incredible game that coach Gregg Popovich won't be able to sit out guys he normally would like Tony Parker, Manu Ginobili or Tim Duncan. The Spurs surely want to keep the Warriors from getting the wins record against them and they could still be playing for the first perfect 41-0 record at home in league history.
The Warriors hadn't lost since January 2015, which was ridiculous by itself. But if you look at all the things that happened during their 54-game winning streak at home, you'll be even more impressed. That game is shaping to be even better than the incredible second game between the two that saw the Spurs prevail 87-79.