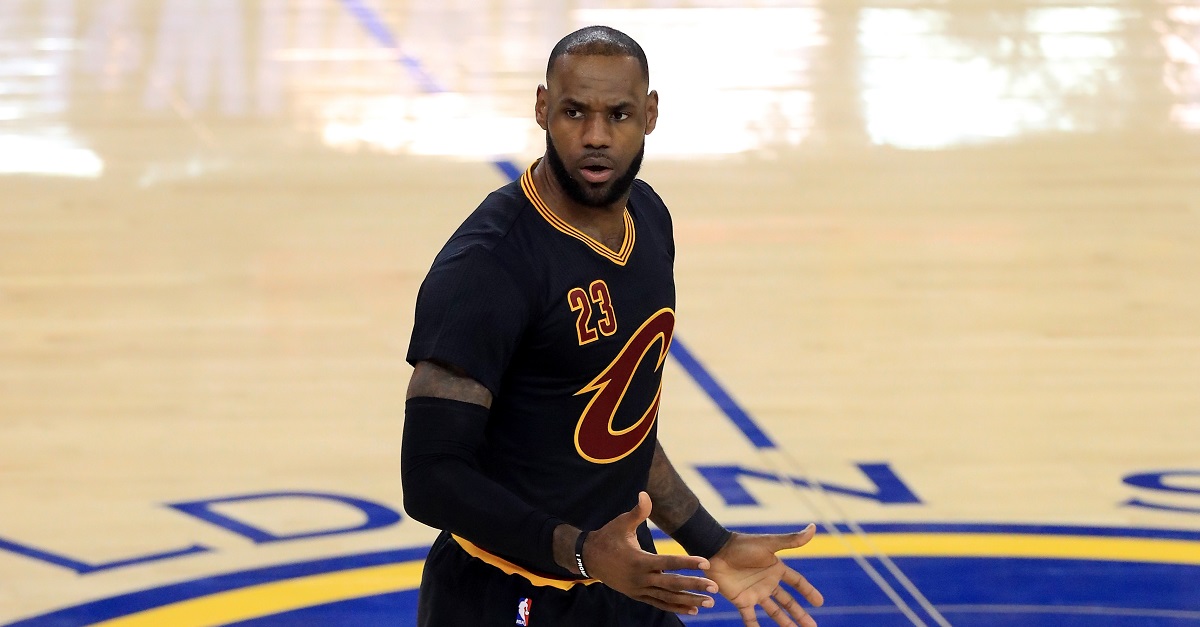 Ronald Martinez/Getty Images
OAKLAND, CA - JUNE 12: LeBron James #23 of the Cleveland Cavaliers reacts after being called for a foul against the Golden State Warriors in Game 5 of the 2017 NBA Finals at ORACLE Arena on June 12, 2017 in Oakland, California. NOTE TO USER: User expressly acknowledges and agrees that, by downloading and or using this photograph, User is consenting to the terms and conditions of the Getty Images License Agreement. (Photo by Ronald Martinez/Getty Images)
Bradley Beal believes that the Washington Wizards, not the Cleveland Cavaliers, are the team to beat in the Eastern Conference this season. As Beal proclaimed his bold statement in an interview with ESPN's The Jump, he also believes the Wizards control their own fate this season.
"I feel like we're the best team. That's just the way I feel," Beal said Friday. "I always stand by it because I mean, why would I sit here and say another team's better than my team? I'm not going to sit here and do that. I've got confidence in myself and my teammates and what we can bring to our team and what we can accomplish."
With the Cavaliers struggling so far this season with a 3-5 record, many believe the door is now open for a team like the Wizards or Boston Celtics to take over as the best team in the Eastern Conference. The Wizards enter Friday night's game against the Cavaliers at 4-3 this season and in seventh place in the conference.
Of course, teams haven't even played 10 games yet this season and it's still difficult to predict how teams will fare. Wizards point guard John Wall also joined Beal in the interview and said the Wizards are the biggest threat to the Cavaliers and added that the team has to find a way to get over the hump and beat the Cavaliers.
The two Wizards players may not be all that far off with their comments. The Wizards finished just one game shy of the Eastern Conference Finals last season and many believe that a healthy backcourt tandem of Wall and Beal can be a difficult matchup for most teams in the league. Beal currently leads the Wizards in scoring with 22.4 points per game while Wall is second with 21.6 points per game. The two players are currently anchoring a top-five Wizards offense in the NBA.
Although the Cavaliers have struggled this season after dropping its last four consecutive games, the Wizards are treating this as a playoff game and a chance to prove themselves in the conference.