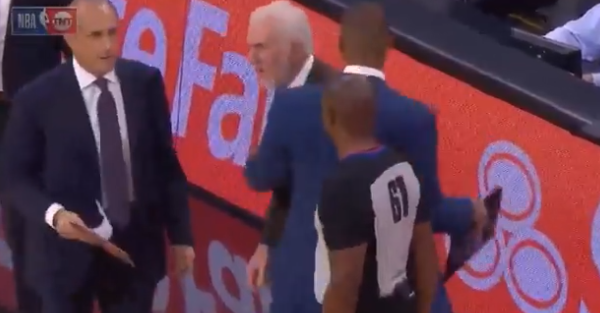 @ChatSports/Screenshot
@ChatSports/Screenshot
San Antonio Spurs head coach Gregg Popovich was ejected from Thursday night's contest against the Golden State Warriors after receiving two technical fouls. Popovich received the second technical foul, which triggered the ejection, after dropping the f-bomb on a referee.
Watch the exchange below (NSFW):
Popovich was arguing a missed travel call on the Warriors and then proceeded to let the referees have it after not getting the call. The Warriors would go on to pick up the 112-92 win over the Spurs.
Fans in San Antonio reportedly gave Popovich a standing ovation when he walked off the court after getting ejected.