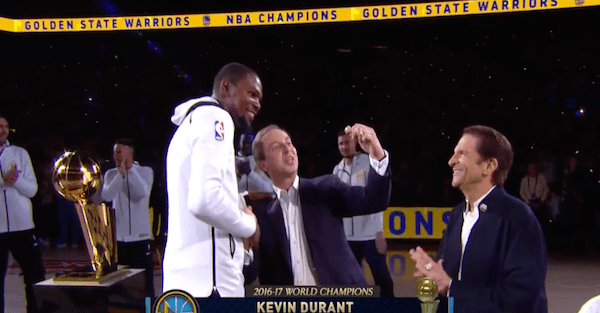 Clippit screenshot
After 10 years in the NBA, Kevin Durant is finally an NBA Champion.
Durant and the Warriors were awarded their NBA Championship rings on Tuesday night ahead of their season-opener against the Houston Rockets.
After joining the Golden State Warriors, Durant, Stephen Curry, Draymond Green and Co. waltzed their way into the playoffs with a 67-15 record.
They swept the first three rounds of the playoff and only lost one game on the way to the NBA title, winning four games to one over LeBron James and the Cleveland Cavaliers.
Durant is an eight-time All-Star, former MVP and he added NBA Finals MVP to his resume last season.