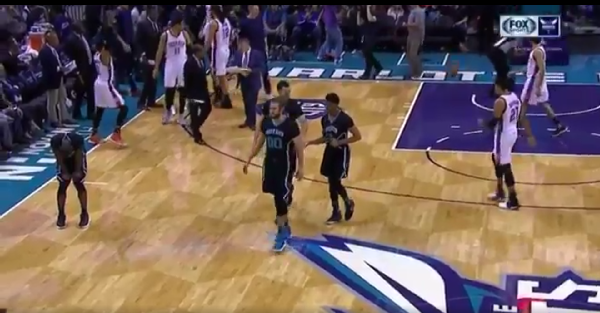 @BenGolliver
Russell Westbrook just can't catch a break in tonight's game against the Charlotte Hornets. Early in the first quarter as the game went to a timeout, Westbrook did what any player would do in this situation and that's get the ball back to the ref.
However, the result of his throw isn't exactly what he wanted.
RELATED: 76ers' Robert Covington hits ridiculous game-winner
OUCH. He nailed that unsuspecting ref right in the head, and his immediate reaction clearly showed that this wasn't his intent. Unfortunately for him the head referee disagreed with him and served up a quick technical foul.