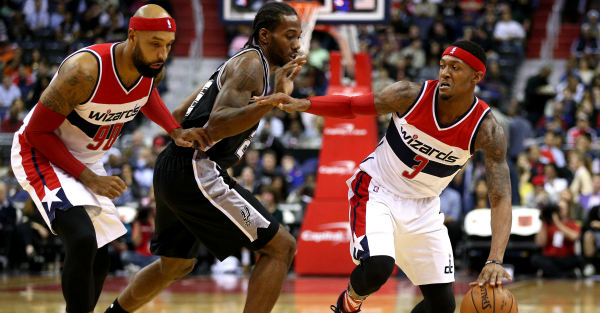 Former Florida guard Bradley Beal has had trouble staying healthy in his few years in the NBA and has never played a full 82 games over the course of a season. The most games he played was 73 in his sophomore season, but he has dealt with a variety of ailments and has been suffering from a stress reaction in his fibula.
He hasn't played since December 11th and it sounds like Beal is going to get some of the Tim Duncan and Spurs treatment down the road.
It sounds like Beal is going to get a serious minute clamp down heading forward even though he's only 22 years old. But he's worth more to the Wizards when he isn't on the bench injured so this might be a necessary step to take for the team and for Beal.