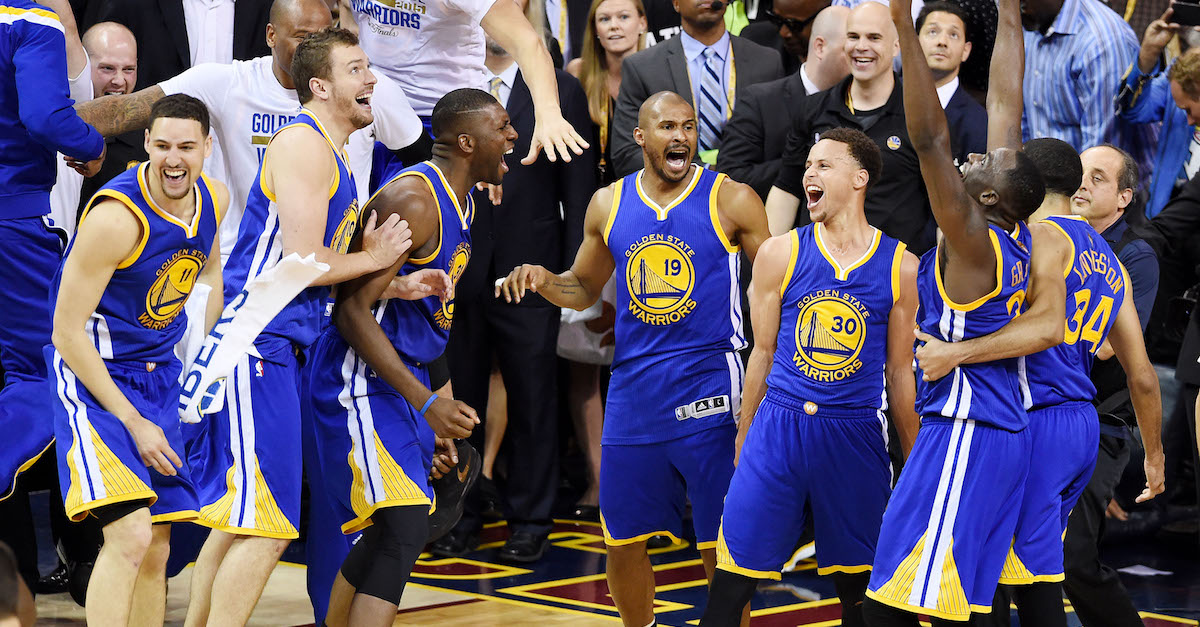 CLEVELAND, OH - JUNE 16: The Golden State Warriors celebrate their 105 to 97 win over the Cleveland Cavaliers in Game Six of the 2015 NBA Finals at Quicken Loans Arena on June 16, 2015 in Cleveland, Ohio. NOTE TO USER: User expressly acknowledges and agrees that, by downloading and or using this photograph, user is consenting to the terms and conditions of Getty Images License Agreement. (Photo by Jason Miller/Getty Images)
A lot of people have made a big hullabaloo about Kevin Durant joining the Golden State Warriors and forming a mega team out in the already loaded West. The Warriors even have guys trying to come out of retirement to join the team — like former Warrior Stephen Jackson.
RELATED: This kid is how everyone feels after Kevin Durant decided on Golden State
There's one guy who wouldn't want to join them though if he had the chance even though they are actually his hometown team. Portland Trail Blazers point guard Damian Lillard is from Oakland, but doesn't seem to relish any opportunity to play for his childhood team.
Granted, Lillard just got a max deal and is signed through 2021 with the Blazers so he isn't going anywhere for a long time. He's also only five years into his career and hasn't quite gone through the highs and lows that someone like Dwyane Wade or Kevin Durant have in their combined 22 years of experience.
[h/t CBSSports]