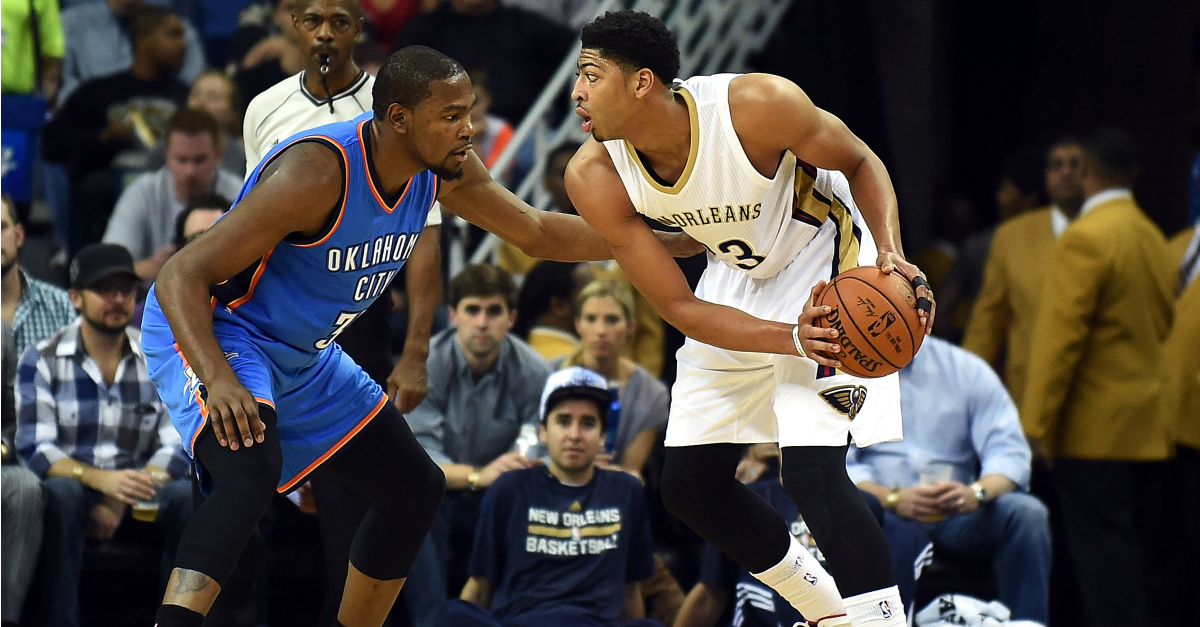 Day 1 of the NBA free agency brought some surprises and we saw some expected moves. Now we get to decide who won the day and who lost the day in some way too early recaps.
Winners
New Orleans Pelicans – The Pelicans secured their future and probable future MVP in Anthony Davis by extending his current contract for $145 million and another five years. Now they don't have to worry about free agency next summer and can build around him knowing he will be staying there.
Players – Guys who bet on themselves last year by turning down extension are now getting paid handsomely. Jimmy Butler made over $40 million by saying no to an extension last year and is now getting a max deal.
Kawhi Leonard did the same and is also getting a max deal from the San Antonio Spurs. More on them later.
Tristan Thompson for the Cleveland Cavaliers also made some serious money by turning down his extension last year and is coming back to a team that is getting a lot of its pieces back.
Al-Farouq Aminu also made big bucks — $30 million over four years — despite averaging only 5.6 points and 4.6 rebounds per game. He will reunite with GM Neil Olshey who originally drafted him with the L.A. Clippers.
DeMarre Carroll is taking his "junkyard dog" mentality and nickname north of the border to Toronto to the tune of $60 million over four years. He was making less than $3 million last year in Atlanta!
San Antonio Spurs – The Spurs not only got Kawhi Leonard back, but they brought back Danny Green at a discounted rate despite him receiving so much interest from other teams. They also unloaded Tiago Splitter's contract on Atlanta and has the proper wiggle room to still go after marquee free agent LaMarcus Aldridge.
Losers
Los Angeles Lakers – The Lakers did not impress the one free agent they really wanted in Aldridge and even turned him off a bit:
And that was the one guy they were really trying to snag as they are in dire need of a star post player.
Boston Celtics – The Celtics were unable to get any of the free agents they thought they had a shot at on Day 1. They didn't get Paul Pierce — who went home to L.A. — who they were hoping would come back to his first team. They "settled" for Amir Johnson for two years and got Jonas Jerebko as well. The expectations were high for the team as they had a lot of cap space to work with, but it's looking more like the C's will have to show some patience and wait for some other dominoes to fall.