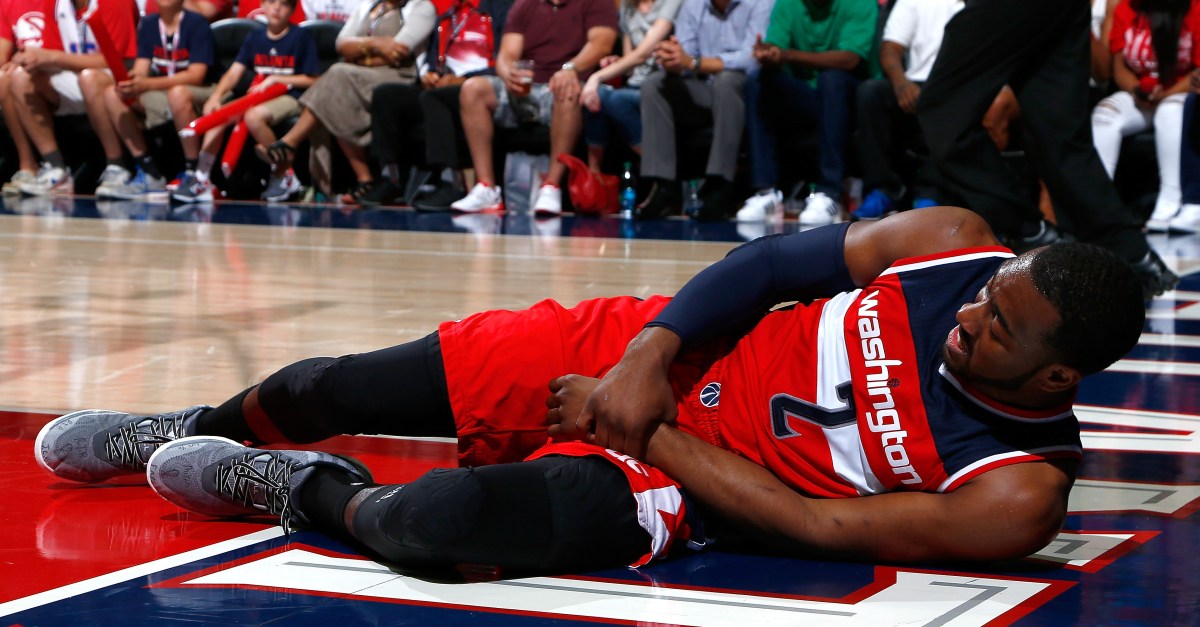 John Wall was expected to play despite a wrist injury suffered in the second half of Game 1 when the Wizards beat the Atlanta Hawks, but the team announced just before the game that he would not be playing in Game 2.
Wall's wrist was significantly swollen and he had it taped and padded on the court prior to the game in warmups, but was a late scratch. He insisted this morning that the wrist was not broken, but it was hurt bad enough to have him sit out. Ramon Sessions will start in his place.
Wall's importance to the Wizards is immense, on both ends of the floor, but this may be a play by the team to get him healthy with three more days of rest coming prior to Game 3 on Saturday. The Wizards already stole homecourt advantage from the Hawks, and if they think he could damage that wrist more in Game 2 then it might not be worth the risk when they could let it heal for a full five days prior to the next game.
We'll find out later this week whether the injury is serious enough to make him miss multiple games or if he'll be able to get back on the court in Washington. If he is out for significant time, it would be a huge blow to the Wizards chances of completing an upset in this series.