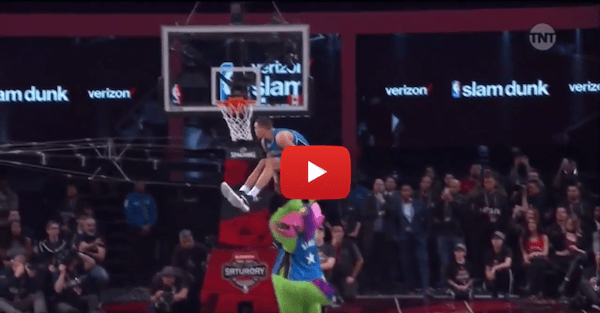 The dunk above was one of, if not the sickest, dunks in recent Dunk Contest history. Orlando Magic forward Aaron Gordon used Stuff the Magic Dragon as a prop and dunked all the way over him! This is the kind of stuff you only dream about.
He and Minnesota Timberwolves guard Zach LaVine got into a serious dunk-off that required some overtime dunking. The following are dunks from Gordon so judge for yourself how epic they are.
And here are LaVine's dunks that all earned 50s:
Yeah. It was that kind of night. The NBA Dunk Contest is officially back and keeping people up at night. Can we just get a rematch of these two next year and call it a deal?