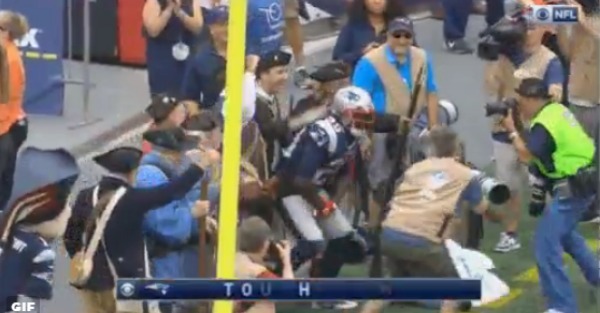 Twitter screen shot
https://twitter.com/PeteBlackburn/status/777584452474118203?ref_src=twsrc%5Etfw
LeGarrette Blount isn't really known for his touchdown celebrations but he summoned his inner Terrell Owens for this one.
After jumping over a dude earlier in the drive:
Blount struck a pose for the cameras with some New England minutemen mascots.
The Super Bowl winning running back rushed for 123 yards and a touchdown in the Pats 31-24 win. He'll likely be leaned on even more heavily next week, with Jimmy Garoppolo injured and rookie Jacoby Brissett likely to get the start.