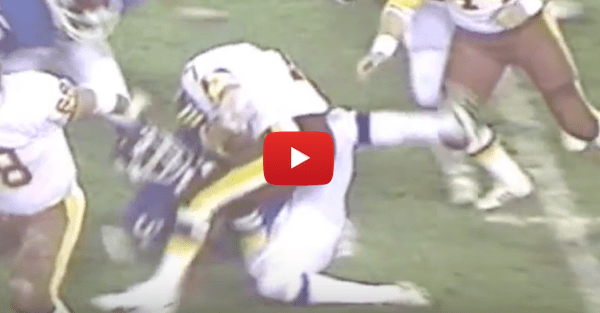 Joe Theismann's career came crashing to a halt thanks to one gruesome play 30 years ago on Monday Night Football.
The Washington Redskins quarterback stepped back into the pocket, caught the ball from a flea flicker and had no idea what would happen as linebacker Lawrence Taylor wrapped him around his shoulders and slung him to the ground, snapping his tibia and fibula.
According to ESPN, one of the bones broke through Theismann's leg.
The play was voted the No. 2 most memorable moment in MNF history just last year.