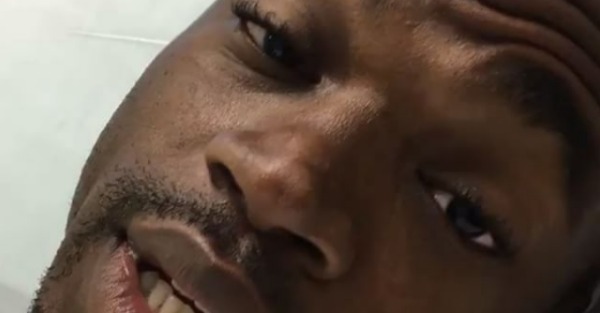 Instagram screen shot
Minnesota Vikings running back Adrian Peterson broke out into song after his knee surgery last week and thankfully posted the hilarious moment to his Instagram account.
He was clearly still a little loopy from the anesthesia, but of sound enough mind to belt out some relevant lyrics.
"It's over now, it's over now…I feel like I can make it," Peterson sings in the video.
Peterson wrote in his post that he didn't remember making the video that his wife recorded, but it was good stuff nonetheless. Meanwhile, the Vikings have placed Peterson on injured reserve after suffering a torn meniscus in his right knee against Green Bay Sept. 18. A timetable for his return has not been established but, according to the rumor mill, he's unlikely to play again this season.
RELATED: Here's how long Adrian Peterson could be out
It's even been speculated that the 31-year-old running back may never play football again. For his part, however, Peterson has reportedly informed people close to the organization that he'll be ready to play when he's eligible to come off injured reserve in eight weeks.