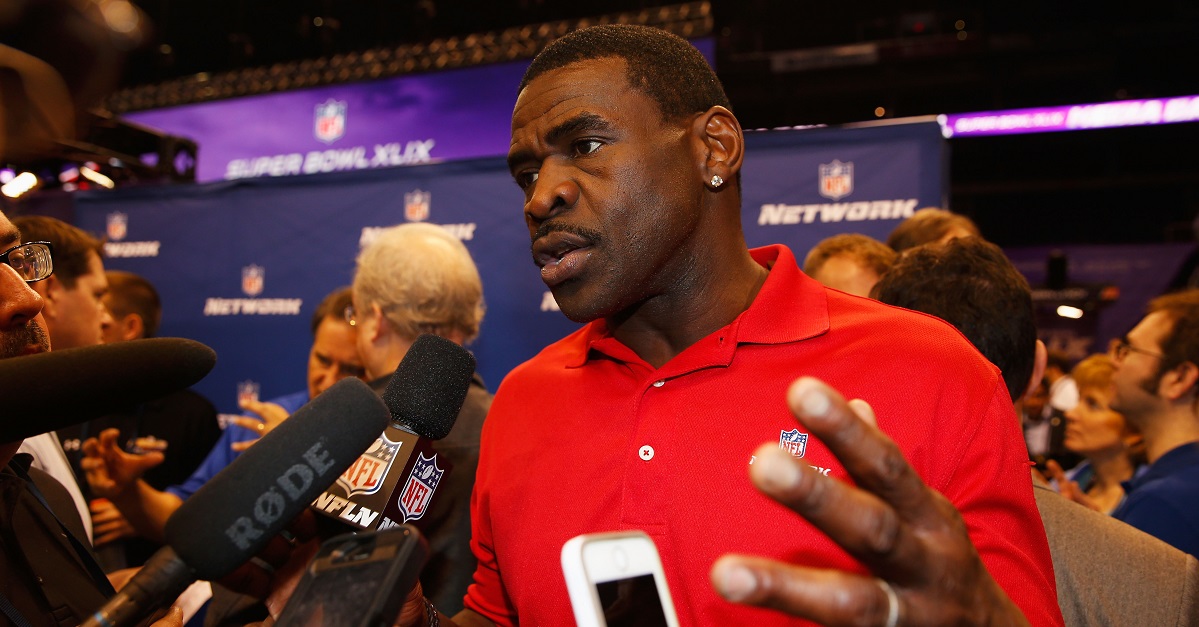 Christian Petersen/Getty Images
PHOENIX, AZ - JANUARY 27: NFL Network personality Michael Irvin addresses the media at Super Bowl XLIX Media Day Fueled by Gatorade inside U.S. Airways Center on January 27, 2015 in Phoenix, Arizona. (Photo by Christian Petersen/Getty Images)
Hall of Fame wide receiver Michael Irvin understands the pressure that comes with playing for the Dallas Cowboys. The Cowboys are the most notable franchise in the NFL, and star players for the Cowboys will be under the spotlight more than star players for most other franchises.
Related: Report: Ezekiel Elliott gets massive news about impending potential punishment from NFL 
Irvin told KRLD that star running back Ezekiel Elliott needs to learn that and understand how to carry himself off the field.
"Not to ever make an excuse for anybody, but he's a young guy," Irvin said, according to The Dallas Morning News.  "And I don't mind a guy having fun and all of that. But I need him to understand the enormity of everything surrounding him. I know Ohio State is huge, but the Dallas Cowboys are something different.
"Everything you do, anything you do… that's going to get out, that's going to be a story. And you have to try to stay away from that. As I was watching it, I remember when I first saw it… I checked my calendar. Is this Mardi Gras? When you watch it, you can see the wheels turning in his head… don't do it; don't do it. But he does it. He just has to be careful, man."
Irvin had his own off-the-field issues in Dallas, so Elliott might be wise to heed Irvin's words of advice. Elliott had a great rookie campaign in Dallas, but he was in the news for several issues outside of football.
(h/t Pro Football Talk)