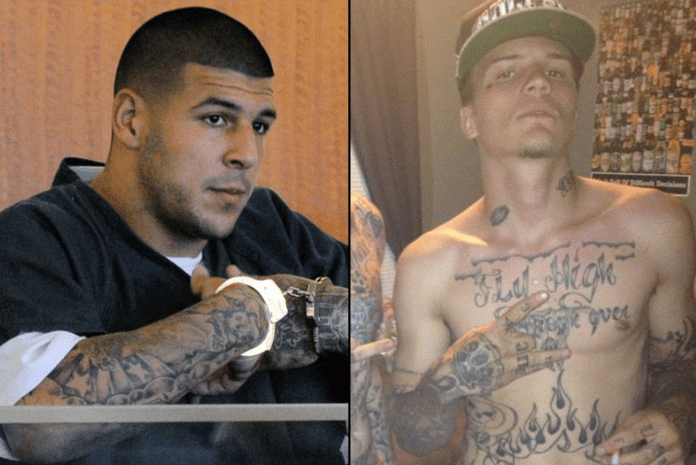 BlackSportsOnline via Twitter
Aaron Hernandez left a note to a prison friend indicating he was contemplating suicide weeks before he hung himself in his jail cell, according to an attorney.
Larry Army., Jr., the attorney for jailed inmate Kyle Kennedy, said at a press conference that his client received a note from Hernandez that said:
?I think I?m going to hang it up, lol.?
Kennedy. 22. thought Hernandez was joking, so he didn?t think anything of it, Army said.
Kennedy?s relationship with Hernandez has been the focus of intense speculation, with contradictory reports about whether they were ?close friends,? As Army described, or prison lovers, as some have speculated. This is what Kennedy had to say about all the speculation.
Kennedy also said, in a statement:
?I miss my friend. I?d like to send my condolences to his fiancée, his mother and his daughter. I would ask the media to respect the privacy of my family. This is a private matter that doesn?t concern them.?
More on Aaron Hernandez:
Aaron Hernandez had a simple request in prison
After his death, Massachusetts Appeals Court could make stunning announcement on Aaron Hernandez
Aaron Hernandez allegedly told an NFL reporter he?d kill him
More details emerge in the evolving battle over Aaron Hernandez?s money
Jury forewoman in Aaron Hernandez trial makes an explosive statement about the verdict
Report adds a new layer to the potential motive in an Aaron Hernandez murder
Judge makes decision on the suicide notes left behind by Aaron Hernandez