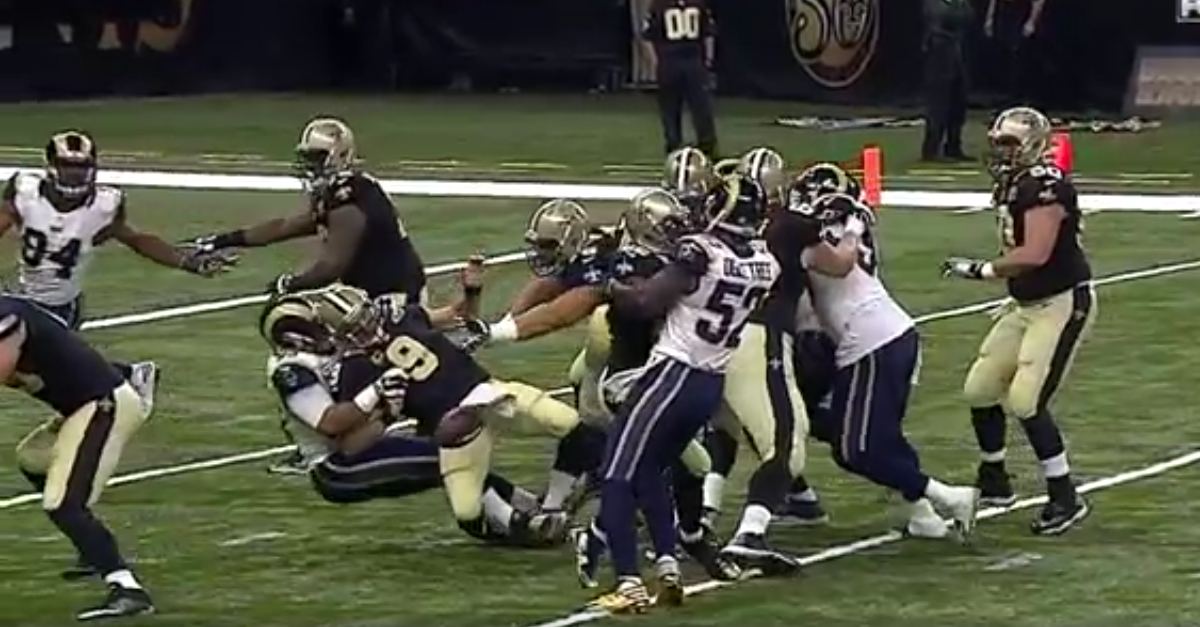 BroBible Screen Shot
Aaron Donald could very well be the most dominant defensive force in football. Fans of JJ Watt may take exception to that, but Donald, the All-Pro defensive tackle for the Los Angles Rams, has been terrorizing offensive lineman for his three years in the league.
Sure, his stats this year (35 tackles and six sacks through 11 games) are running well behind last years' monster numbers (69 tackles and 11 sacks). But he still has that sought-after combination of a run-stopper who can pressure the quarterback — and has uncommon strength. Here's how his teammate, the defensive tackle Michael Brockers, describes him:
"God built him to play D-tackle, man. He built a 6-1, 280-, 290-pound bowling ball with the strength of two men."
RELATED:  Vontaze Burfict takes flopping to a whole new level
Drew Brees found that out Sunday:
Brees, the New Orleans Saints quarterback, got acquainted with the beast when Donald broke through the line and nearly took Brees' head off. As powerful as that was in real time, the slow motion view is even better.
Forget the stats. They don't tell l the story of how good Donald is. This tweet sums it up: