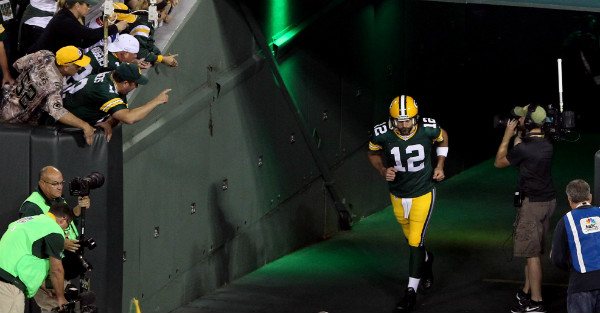 Aaron Rodgers' performance during Sunday's game against Seattle, brought Green Bay a 27-17 win and the All-Pro quarterback another record.
The All-Pro quarterback is up to 43 touchdown passes and 545 consecutive pass attempts at home since his last interception, 1022 days ago.
Both streaks are the longest in NFL history, Rodgers' consecutive pass attempts record far surpassing Tom Brady's 288 set from 2002.
After another stellar record-setting show on Sunday, the question remains is there anything this super star can't do?