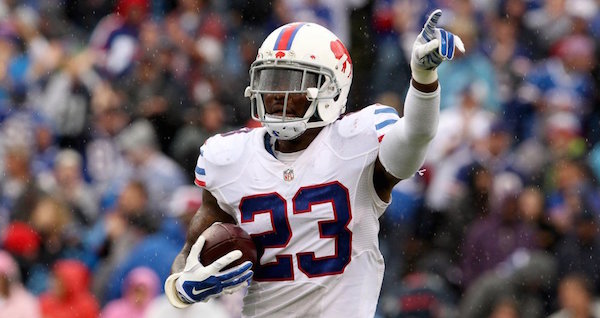 @nfltrade_rumors/Twitter
@nfltrade_rumors/Twitter
Former Buffalo Bills safety Aaron Williams, 27, announced his retirement in an article for The Players Tribune published on Wednesday.
Williams hadn't played since an incident in which Miami Dolphins wide receiver Jarvis Landry launched his left shoulder into the front of his helmet on Oct. 23, 2016, which resulted in head and neck injuries.
"I?ve been thinking a lot about those two years lately, because today, I?m officially retiring from the NFL," Williams wrote. "And those two years ? man, I wouldn?t say I wasted them, but ? I guess I kind of did. And that hurts now more than ever because I honestly wish I could have those years back ? to do over, to do things the right way."
The safety was placed on injured reserve following the incident and was released by the team in March, following the hiring of head coach Sean McDermott. Williams said that he doesn't regret how his career turned out, but wishes he could have soaked in his final moment as an NFL football player.
"My only real regret about that day is that when I was walking off the field, I wish I would have just stopped and turned around and looked at the stadium ? the fans, the cameras, the lights ? just one last time," Williams wrote.

"Because in my mind, even though I kind of knew that was it and football was over for me, I didn?t stop to take it all in.

"I didn?t cherish that moment."
Williams was selected by the Bills with the No. 34 overall pick in the second-round of the 2011 NFL Draft.
The San Jose native and former Texas standout spent his entire NFL career in Buffalo before being released in 2016.
In his piece, Williams apologized for taking the city for granted early in his career and revealed how meeting a 5-year-old fan changed his perspective on the Bills' fan base.
"And I swear, man ? that summer, before the 2013 season, after I met that kid? I reevaluated everything," Williams admitted. "I realized that I hadn?t even given Buffalo a chance. And the more time I spent out in the community getting to know the city, the more I realized that Buffalo is ? well, it?s just Buffalo. It?s a blue-collar city. People work their asses off, and they love their Bills. That?s the deal. And I finally started to understand what an incredible responsibility it was to play for this football team."
Williams finished his career with 257 tackles, 36 pass deflections, seven interceptions, two forced fumbles, one fumble recovery and a touchdown.