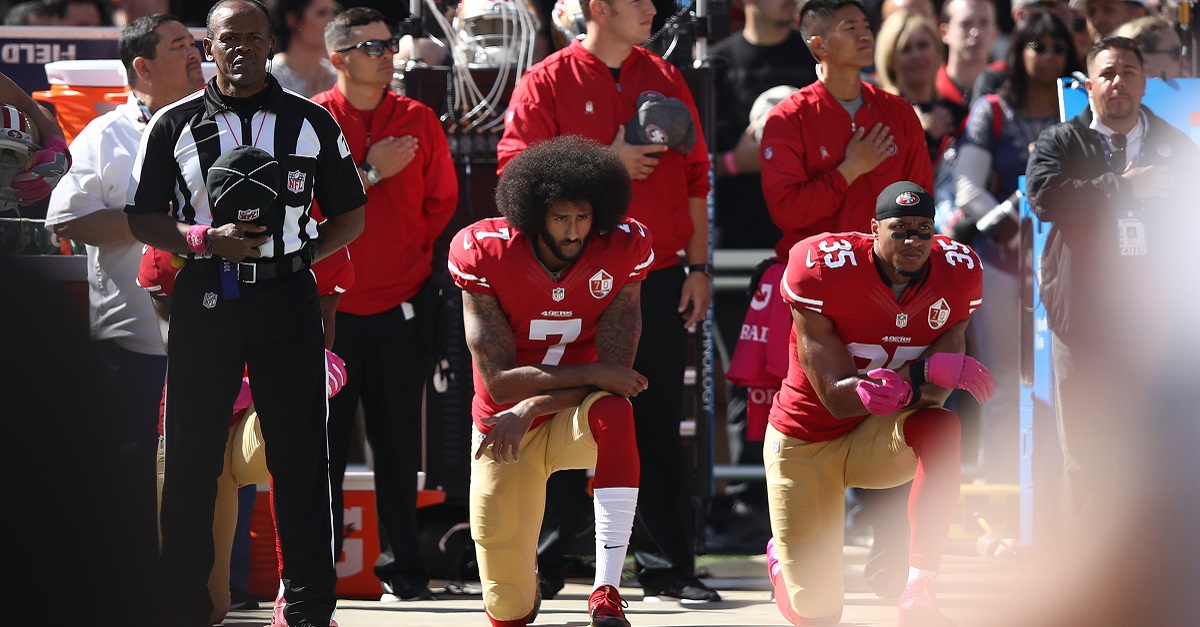 Ezra Shaw/Getty Images
Photo by Ezra Shaw/Getty Images
It appears the San Francisco 49ers quarterback Colin Kaepernick doesn't think highly enough of any candidate running for President of the United States.
Amid all of the controversy of Kaepernick kneeling during the national anthem to protest racial inequality and police violence in America, the quarterback revealed on Tuesday that he had not voted in the election, and that he had no intention to do so.
RELATED: National NFL writer under fire for apparently misreporting a Colin Kaepernick story
Kaepernick is well within his right to choose not to vote, but many consider voting a civic duty as well, especially in a Presidential election that has been as hotly contested as this one. However, it appears Kaepernick is dissatisfied with the choices for this election, and he has chosen not to vote as a result.
Fans took to social media to express their opinions.
Regardless of the outcome of the elections, Kaepernick will see the field this week when the 49ers head to Arizona to play the Cardinals.