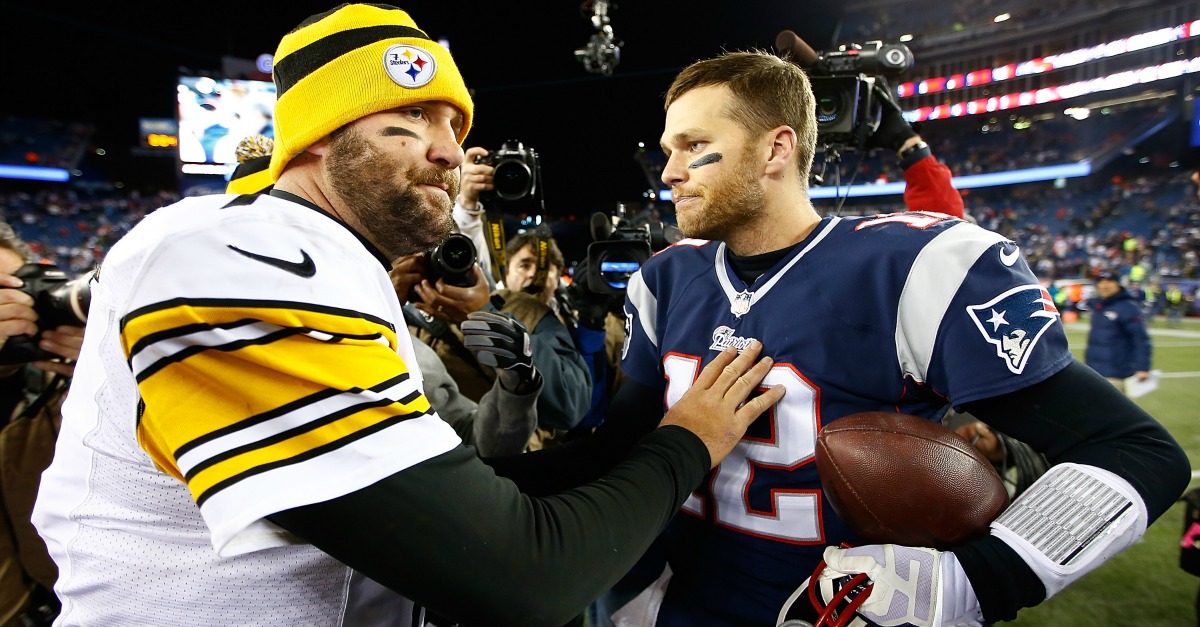 Jared Wickerham Getty Images
<> at Gillette Stadium on November 3, 2013 in Foxboro, Massachusetts. Jared Wickerham Getty Images
After another year plagued with various injuries and an early exit from the playoffs, Pittsburgh Steelers quarterback Ben Roethlisberger started the offseason by questioning his NFL future. On Friday, he announced he'd return for at least one more year:
Here were his initial thoughts, per 247sports:
"I don't know. It's one of those things," Roethlisberger said about whether or not he will return for the 2017 season. "I was talking to my wife last night and my agent. I'm going to take this offseason to evaluate and to consider all options… my health. Take some time to wait to see if there is going to be another season. I think it's a smart thing to do every year.

"I'm going to take some time and evaluate with my family and do a lot of praying to make sure this is the right thing for me and my family."
Roethlisberger suffered a torn meniscus in his knee during the season, which he played through and missed just two games. Roethlisberger has played all 16 games in just two of the past eight seasons.
In 2015, he suffered a concussion and an MCL sprain during the season. He sprained his shoulder and dislocated a rib in 2012, fractured his finger in 2011, broke his foot and dislocated a joint in his shoulder in 2010 and sprained a joint in his shoulder in 2006. He's been one of the more gutsy players in the league, playing through most of his injuries when possible.
Roethlisberger's Steelers lost to the New England Patriots in the AFC Championship game, 36-17.
Related: Ben Roethlisberger throws his teammates under the bus following a crushing loss to New England
He's played for the Steelers since 2004, taking home the Rookie of the Year award and winning two Super Bowls. Roethlisberger has thrown for more than 46,000 yards in his career, with 301 touchdowns and 160 interceptions.