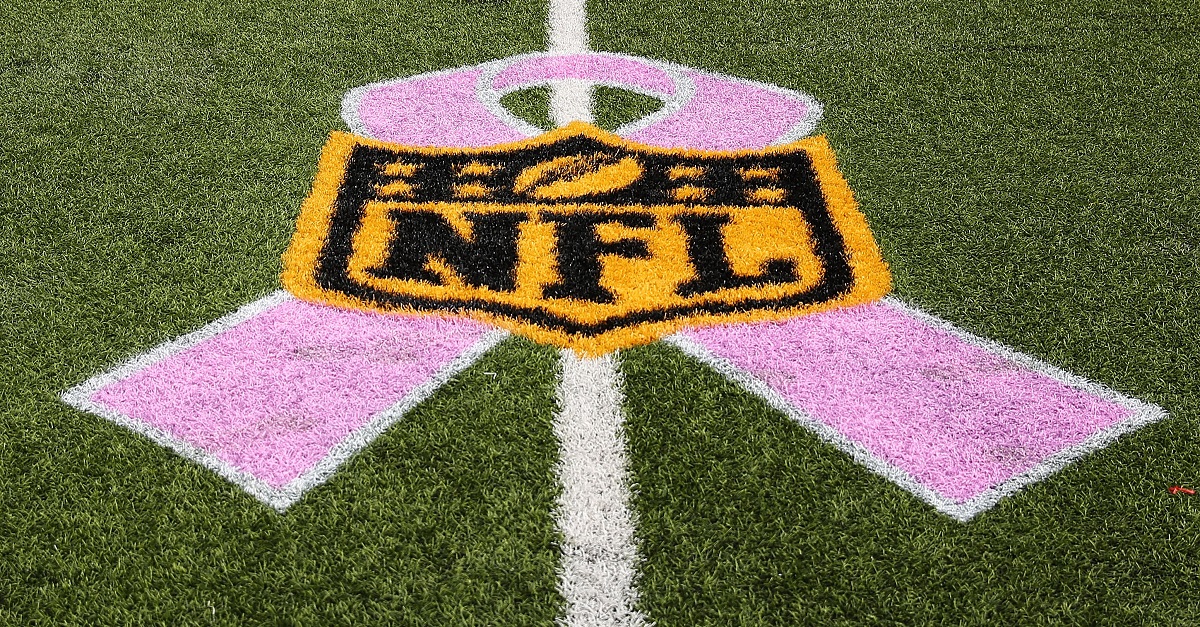 Brett Carlsen/Getty Images
ORCHARD PARK, NY - OCTOBER 04: A pink ribbon under the NFL logo in honor of Breast Cancer Awareness Month is pictured before the game between New York Giants and Buffalo Bills at Ralph Wilson Stadium on October 4, 2015 in Orchard Park, New York. (Photo by Brett Carlsen/Getty Images)
The New York Jets have been absolutely atrocious this year with a 1-5 record and they are averaging the 26th most yards per game in the league and 21st most in passing yards, which is the most concerning. The fact that the original starter in Ryan Fitzpatrick has already thrown 11 interceptions and only four touchdowns in the six games he started.
RELATED: Apparently Jets fans were telling Ryan Fitzpatrick to stop being 'so greedy'
Well, fans and the Jets are now finally done with Fitzpatrick's less-than-mediocre play and are going to replace Fitzpatrick as the starter with someone else we haven't seen in a while.
He can't be much worse than Fitzpatrick and the Jets have Bryce Petty and Christian Hackenberg waiting in the wings so we may very well see them sooner than we expected should Smith also spectacularly fail.