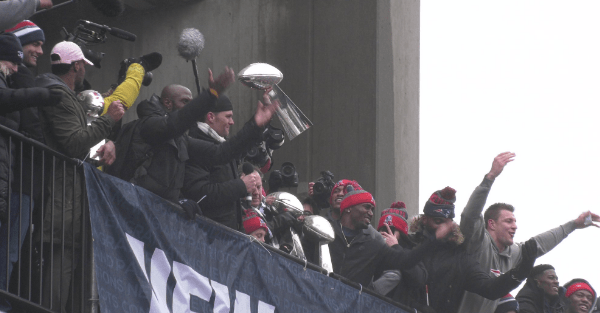 Twitter via Paulo Teixeira
Twitter via Paulo Teixeira
Dont'a Hightower didn't hide his reasoning for skipping out on the New England Patriots' Super Bowl parade after the team's unlikely comeback against the Atlanta Falcons:
But despite being sick of New England, Hightower (the top inside linebacker on the market) decided to stay with the Patriots on a four-year, $43.5 million deal.
The Jets were reportedly in the running for Hightower, but it looks like they were rejected a few days ago.
Hightower had 65 tackles and 2.5 sacks last season, but most importantly had the strip-sack of Matt Ryan that propelled the Patriots in their comeback of the Atlanta Falcons in Super Bowl 51.