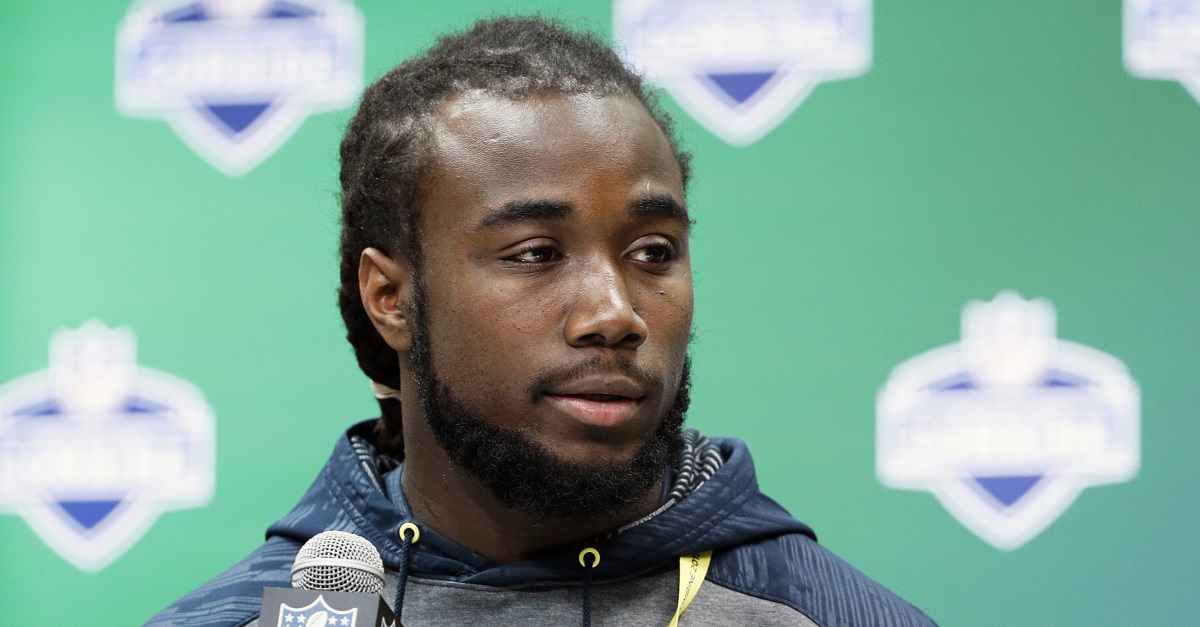 Joe Robbins/Getty Images
INDIANAPOLIS, IN - MARCH 02: Running back Dalvin Cook of Florida State answers questions from the media on Day 2 of the NFL Combine at the Indiana Convention Center on March 2, 2017 in Indianapolis, Indiana. (Photo by Joe Robbins/Getty Images)
Dalvin Cook was once discussed among the top running backs in the upcoming NFL Draft alongside Leonard Fournette and Christian McCaffrey.
However, Cook's stock has slipped in recent weeks, and analysts have cited several off-the-field incidents for his decline in recent mock drafts.
According to a recent story in MMQB, someone has been attempting to sabotage Cook's stock, and it might be an agent Cook spurned after he declared for the draft.
Related: Mel Kiper says neither Leonard Fournette, Dalvin Cook is the most talented back in the NFL Draft 
Cook did most of his pre-draft training at XPE Sports facility in Boca Raton, Florida. Tony Villani, who runs the facility, told Sports Illustrated that he received calls from teams and scouts about Cook's work ethic and his background.
Scouts told Villani that an agent was telling people at the Senior Bowl that Cook was notorious for being late for workouts, and that he even showed up for some with alcohol on his breath.
"I told these guys, You know me, you know I'm not going to lie to you… you've got it wrong," Villani said via MMQB. "It got to the point where I felt I had to go to Dalvin's agent and tell him about what people were saying."
The MMQB article suggested the runner who has spread rumors about him was potentially affiliated with Cook in a business relationship before Cook settled on other representation. Cook said he had never heard of the person.
If someone is sabotaging Cook because he didn't choose their agency, that's really low. Cook has certainly made some questionable decisions off the field, but it sounds like someone has a vendetta against him for a very petty reason.
(h/t 247Sports)