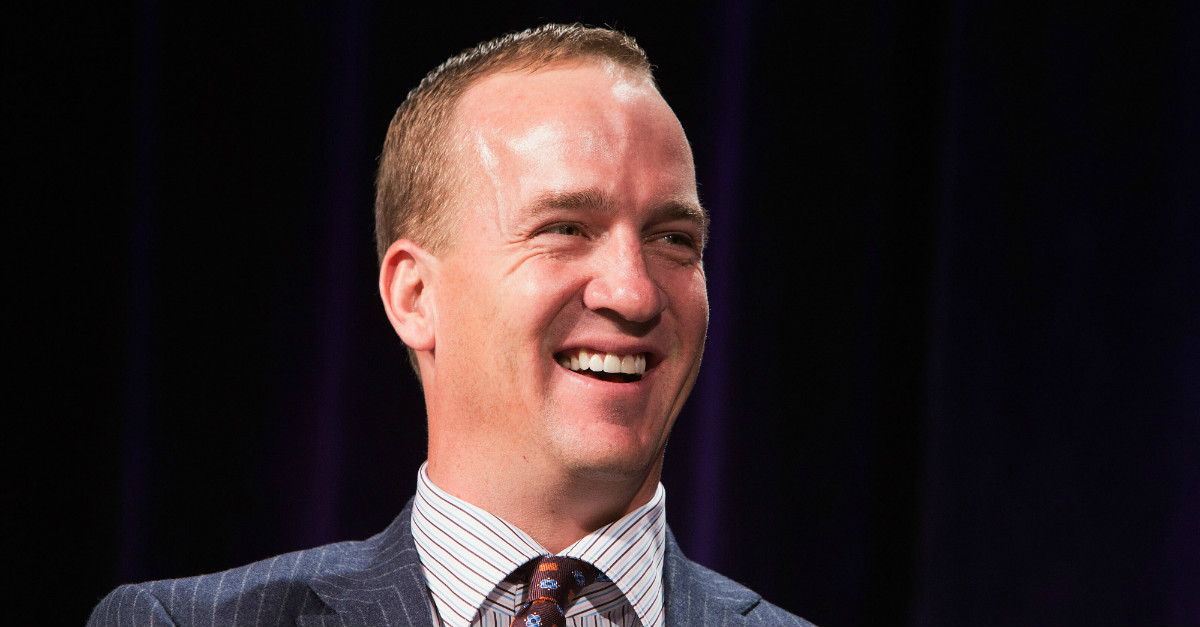 Peyton Manning is one of the greatest quarterbacks in NFL history and though he didn't win at a level of a quarterback like, let's say, Tom Brady, Manning is definitely thought of as a winner in NFL circles.
After all, he rode off into the sunset after winning a Super Bowl with the Denver Broncos.
So why would Manning, who was also a heck of a college quarterback at Tennessee, align himself with a perennial loser like the Cleveland Browns? Perhaps more importantly, how would something like that happen?
NFL Insider Albert Breer was recently on The Herd with Colin Cowherd and he laid out a situation where Browns' owner Jimmy Haslam would call on Manning for his football expertise in helping re-build the Browns.
Here's what Breer said:
"Jimmy Haslam has a very very close relationship with Peyton Manning. So, I'm not saying that they blow it up after this year. I think Jimmy Haslam's intention has been to these guys at least three or four years to build it up.
But, if coaching and scouting [aren't] aligned in the right way the answer will be to go in and bring in a football czar. You remember Denver had to do that in 2011, their answer was John Elway. We know Manning has a desire to play that kind of role. I'm not sure whether or not he's ready to jump out of retirement back into the football world again, but I do know that [he's] a very close confidant of Haslam's. Haslam's a huge Tennessee booster and Manning would probably be the first guy on his list if he were looking to bring in a guy in to head the organization and set the agenda."
Cleveland is a perennial cellar-dweller in the NFL and could really use a winner like Manning to help turn things around.
Perhaps most intriguing for Cleveland, at least in regards to Manning, is his long career as an elite quarterback. That has been a position that has plagued the Browns for years, and if Manning could use his experience to bring in a quarterback who could actually get the job done in Cleveland, he'd be worth his weight in gold.
Of course, at this point, this is all speculation from an NFL insider, but it would be an interesting pairing.