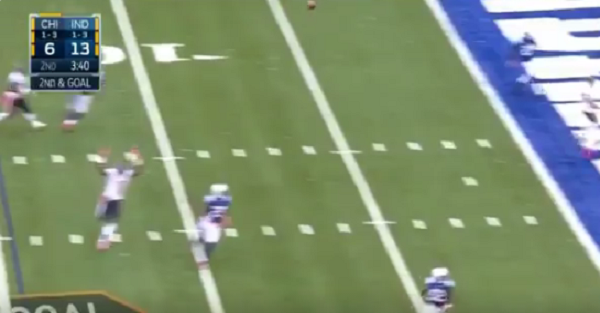 Twitter/@_MarcusD2_
Chicago Bears quarterback Brian Hoyer has been surprisingly great against the Indianapolis Colts even if the Colts defense isn't any good.
He's been pretty money on the throws today as those stats suggest and he was great on this touchdown to Cameron Meredith. The best part is that another receiver running his route already knew Meredith had the touchdown while the ball was still in the air!
The Bears are down 26-23 right now late in the fourth quarter.