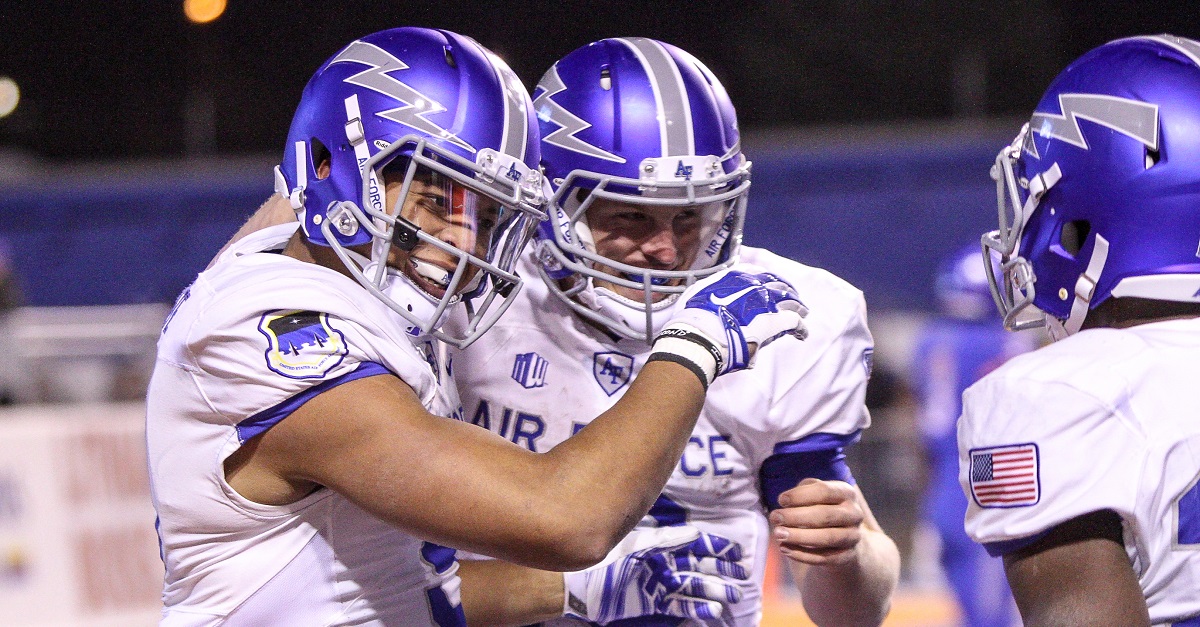 Loren Orr/Getty Images
BOISE, ID - NOVEMBER 20: Wide receiver Jalen Robinette #9 of the Air Force Falcons celebrates a touchdown during first half action against the Boise State Broncos on November 20, 2015 at Albertsons Stadium in Boise, Idaho. (Photo by Loren Orr/Getty Images)
Former Air Force wide receiver Jalen Robinette led the nation in yards per catch (27.4) as a senior with the Falcons in 2016, and he was expecting to have a chance to play in the NFL next season.
However, a new rule for the Air Force Academy won't allow Robinette to play in the NFL until he finishes his two years of active duty.
Related: The most controversial prospect in the NFL Draft has finally been taken 
Once Robinette serves two years in active duty in the Air Force, he can then request Ready Reserve status and play in the NFL.
The Air Force released a statement on the situation:
"The Air Force notified Academy leaders yesterday (Thursday) that the service would not approve requests to waiver active duty military commitments for cadet athletes. Cadets will be required to serve two years active duty prior to entering Ready Reserve, which would allow their participation in professional sports. The Air Force places tremendous value on our cadet athletes and their contributions to the nation as we continue to build leaders of character, engage in combat operations overseas and continue to ensure our highest military readiness at home."
Robinette caught 120 passes for 2,697 yards and 18 touchdowns throughout his four years at Air Force. Last year, he caught 35 passes for 959 yards, which is 27.4 yards per catch.
Once Robinette serves his two years in active duty, he can attempt to enter the NFL. It's a tough rule and a difficult situation for him to handle, especially if he was confident about being drafted.
(h/t The Gazette)