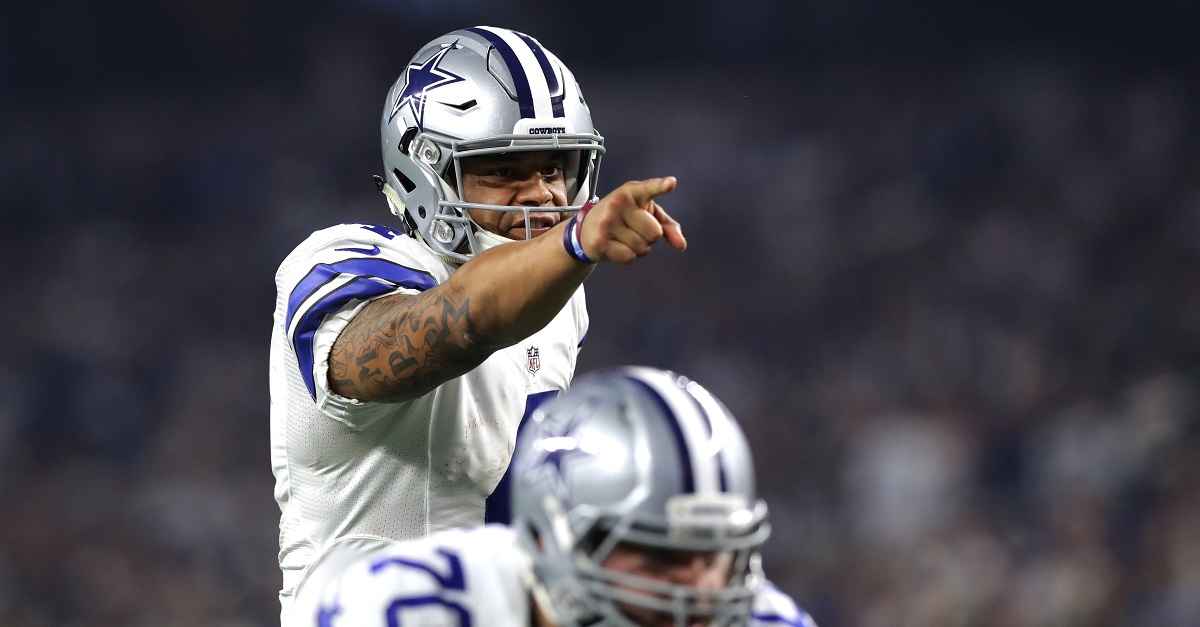 Ronald Martinez/Getty Images
ARLINGTON, TX - DECEMBER 26: Dak Prescott #4 of the Dallas Cowboys points at the line of scrimmage as the Cowboys play the Detroit Lions during the second half at AT&T Stadium on December 26, 2016 in Arlington, Texas. (Photo by Ronald Martinez/Getty Images)
The 2017 NFL Draft features a plethora of intriguing quarterback prospects, and one of the most intriguing middle-round prospects is Tennessee's Joshua Dobbs. ESPN NFL analyst Louis Riddick had quite the comparison for Dobbs when the former appeared on The Paul Finebaum Show Wednesday: Dallas Cowboys' star quarterback Dak Prescott.
Via All22:
"I don't see why Josh Dobbs couldn't have the same effect on a football team as Dak Prescott had," Riddick said on ESPN Radio's Paul Finebaum Show."
Dobbs, like Prescott, was a longtime starter at an SEC power and the two quarterbacks do have some on-field similarities, but guys like Prescott are rare — especially rookies who had the kind of impact Prescott had on the Cowboys. Expecting Dobbs to have the kind of effect Prescott had in back-to-back drafts certainly seems unlikely, but it could happen.
Dobbs threw for 2,946 yards and 27 touchdown in 2016 for the Volunteers.