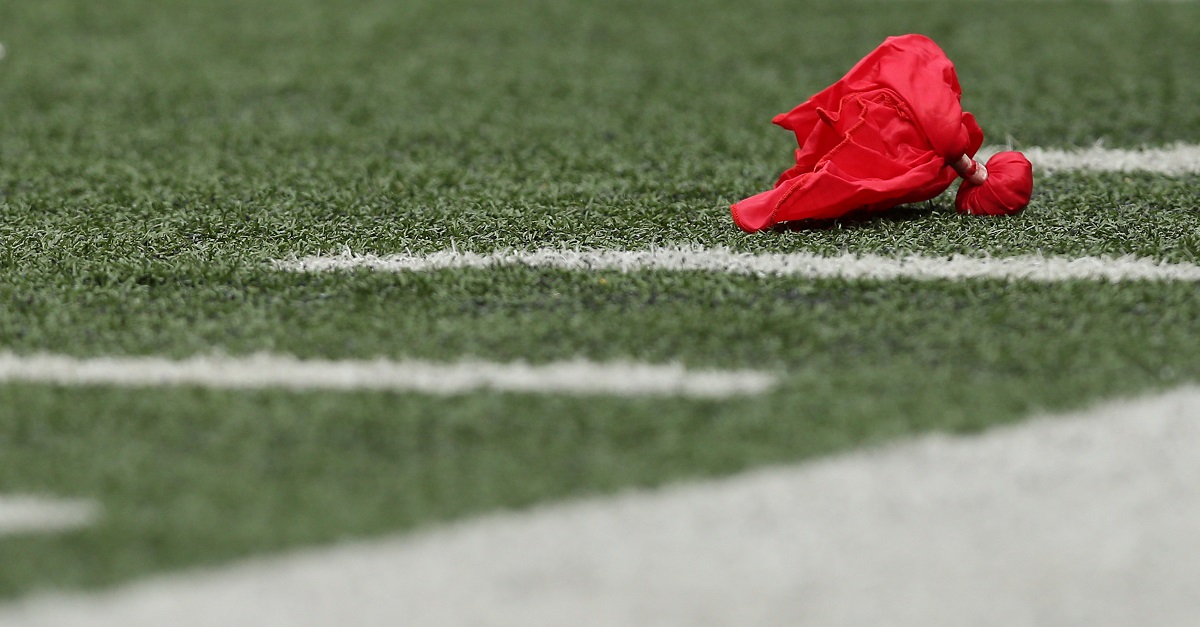 Patrick Smith/Getty Images
The NFL is considering making a rule change where coaches can make unlimited challenges—as long as they are successful.
Related: The NFL could be making a change that should concern football fans at all levels 
Currently, NFL coaches have two challenges per game. If they are successful on both challenges, the coach then receives a third challenge. The rule change would allow coaches to continue to make challenges throughout the game if they are all successful challenges. If the coach is unsuccessful, the challenge limit would remain at two.
The proposal—which was presented by the Washington Redskins—will appear before the Competition Committee this week at the NFL owners meetings in Phoenix.
Commissioner Roger Goodell has expressed concern about pace of play in the NFL, and he wants the speed of the game to improve. Unlimited challenges would more than likely have a negative effect on the pace of the game, so the proposed rule probably won't pass.
It would be an intriguing addition to the game if coaches could make five or six challenges, but it would also speak volumes about the officiating if coaches were forced to make that many challenges per game.
(h/t Pro Football Talk)