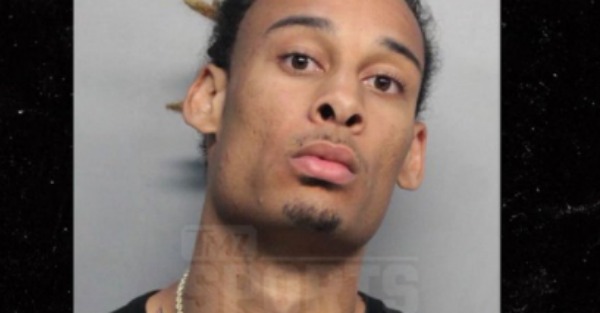 TMZ via Twitter
The New York Jets have had quite the offseason — and it's not because of their less-than-inspiring quarterback situation or miserable draft.
Yet another one  of its players is in trouble — and it could be big trouble.
Robby Anderson, a promising young wide receiver, was arrested at a Miami music festival this past weekend.
There's been no official word on what happened, but TMZ.com reported that, according to an incident report, Anderson fought with security after  he was asked to leave the Rolling Loud Festival in Miami. The report said that when police arrived, Anderson shoved an officer.
CBS-TV reported that Anderson was arrested and faces felony charges of resisting arrest with violence and obstruction of justice. The Jets, in a statement, said they're aware of the incident but have no further comment.
Anderson had a promising 2016 season, when the 23-year-old rookie caught 42 passes for 587 yards.
The Jets have already have three players suspended in some degree for the upcoming season. Anderson is on his way to  being the fourth, regardless of how the legal  process plays out.