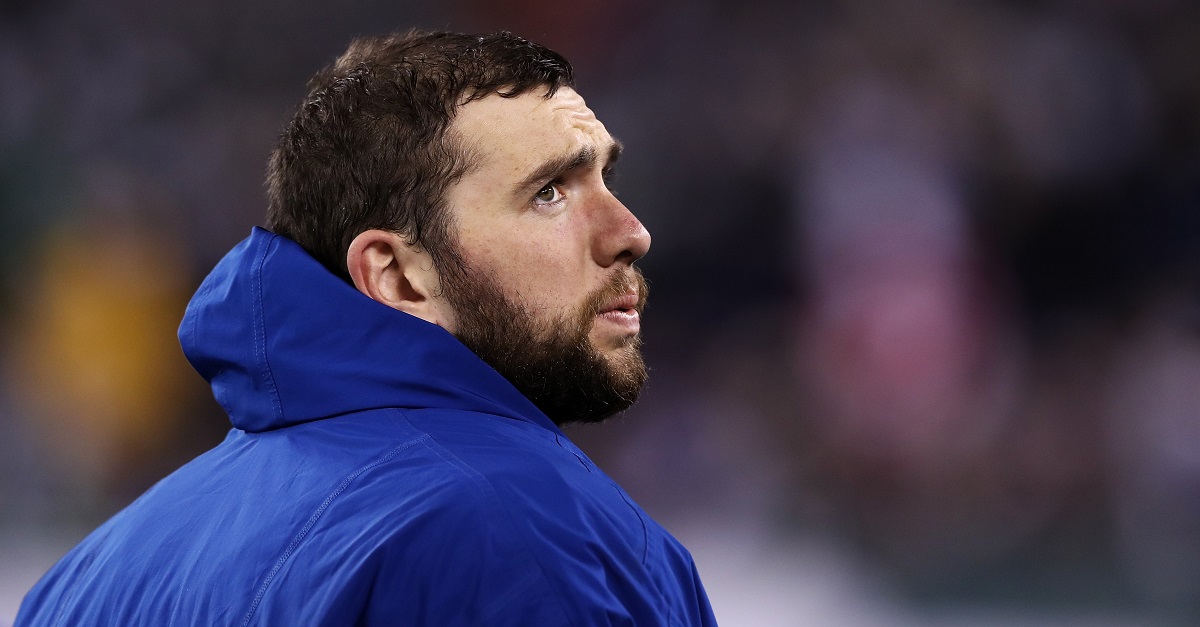 Elsa/Getty Images
EAST RUTHERFORD, NJ - DECEMBER 05: Andrew Luck #12 of the Indianapolis Colts looks on against the New York Jets during their game at MetLife Stadium on December 5, 2016 in East Rutherford, New Jersey. (Photo by Elsa/Getty Images)
Former No. 1 overall pick Andrew Luck underwent shoulder surgery this offseason, and it's not clear that he'll even touch the field in 2017.
He hasn't been close to playing this season, and apparently isn't even practicing:
As of now, injured reserve is not an option, but the team won't confirm if he'll play at all:
In June of 2016, Luck signed a whopping five-year, $140 million deal with $87 million guaranteed.
Luck is 43-27 over his five-year NFL tenure, throwing for 19,000 yards, 132 touchdowns and 68 interceptions.
Jacoby Brissett has played solidly in reserve, but the Colts sit firmly at 2-4 and last place in the AFC South. Depending on how the next few weeks ago, maybe it would be the right call to shut him down with an eye on a healthy 2018 and likely a top pick.