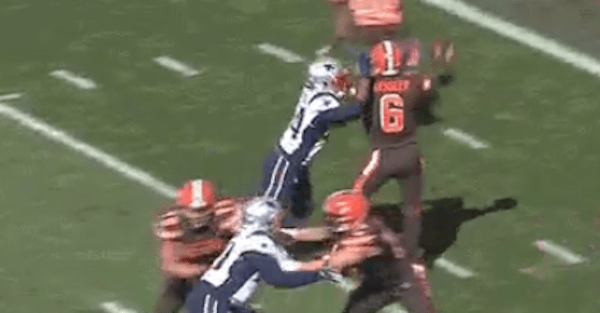 TheBigLeadGIF/Screenshot
https://twitter.com/TheBigLeadGIF/status/785174851086462977
Even when the Cleveland Browns are remotely decent, they just can't stay healthy.
After losing quarterbacks Robert Griffin III and Luke McCown in the first weeks of the season, Cody Kessler was injured Sunday on an awful throw attempt that careened sideways and backwards out of the end zone.
That led to a hilarious sequence of moments when the Browns used their fourth and fifth quarterbacks of the season:
Whitehurst was hurt later, with Pryor filling in.
Cleveland is a pit of sadness.