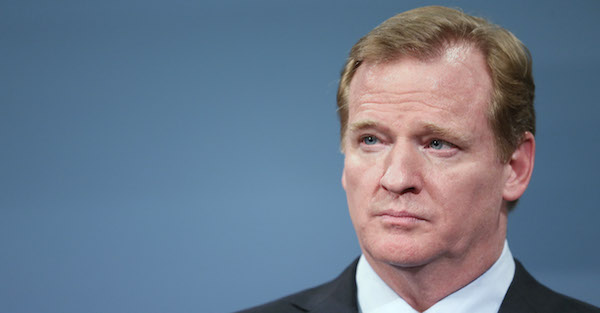 Mario Tama/Getty Images
NEW YORK, NY - JANUARY 24: National Football League (NFL) Commissioner Roger Goodell looks on at a City Hall press conference announcing plans for Super Bowl XLVIII in the region on January 24, 2012 in New York City. The New York/New Jersey region's first Super Bowl will see the creation of a "Super Bowl Boulevard" fan attraction along Broadway in midtown Manhattan. (Photo by Mario Tama/Getty Images)
The hits keep coming for NFL Commissioner Roger Goodell. He agonized over handing awards to Tom Brady and Bill Belichick, got ripped by Patriots owner Robert Kraft after the Super Bowl, and was trolled by fans.
Now, defensive coordinator Matt Patricia has joined in on the fun:
Judging from the reception Goodell has receive ed the last few days, a lot of people agree with this.