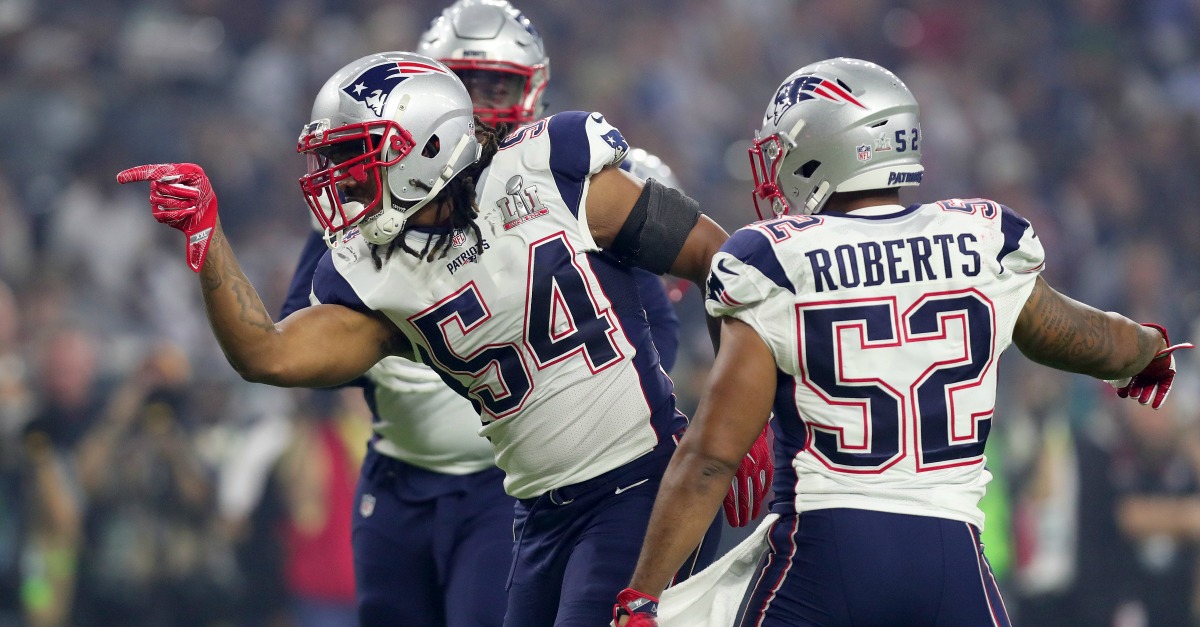 Tom Pennington Getty Images
during Super Bowl 51 at NRG Stadium on February 5, 2017 in Houston, Texas.
First, it was tight end Martellus Bennett saying he wouldn't go to the White House when the New England Patriots go on the traditional trip Super Bowl winners get to take. Bennett doesn't like President Donald Trump's policies, and neither does Devin McCourty.
He told Time Magazine he's not going to the White House, either,  because, "Basic reason for me is I don't feel accepted in the White House. With the president having so many strong opinions and prejudices I believe certain people might feel accepted there while others won't."
RELATED: Patriots player confirms he's not going to the White House.
Dont'a Hightower isn't going either, but he has a completely different — and somewhat puzzling — reason.
Been there, done that? Wow.