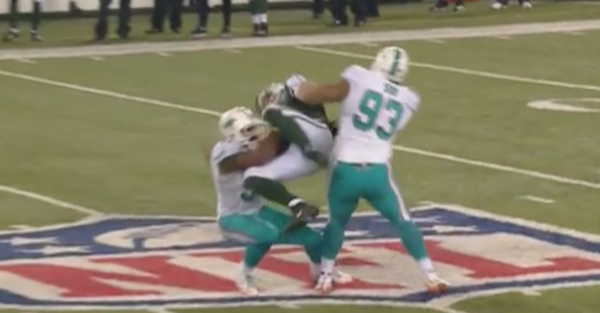 Streamable screenshot
The New York Jets are in shambles and it was quite clear during the 34-13 beatdown at the hands of the Miami Dolphins that their issues don't sit in only one category.
One of those glaring issues is certainly help on the edge, as their tackles simply refused to block en route to Cameron Wake and Ndamukong Suh crushed quarterback Bryce Petty from both angles.
Petty had to be helped off the field, and he's undergoing testing.
If Petty is injured and unable to go, Ryan Fitzpatrick would be pushed into duty yet again with fellow quarterback Geno Smith on injured reserve.