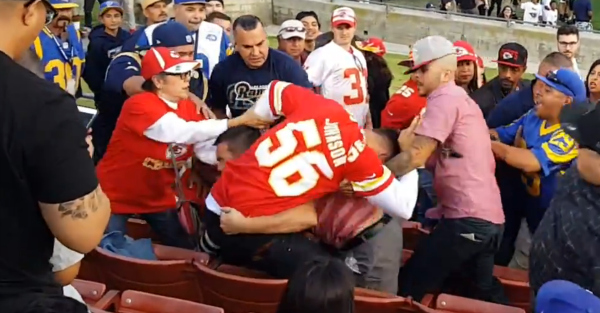 YouTube screenshot
Los Angeles fans are quickly making Memorial Coliseum a place fans of opposing teams want to stay away from.
A large fight erupted in the stands between a group of Rams fans and Kansas City Chiefs fans at a preseason–preseason!–game on Saturday.
The brawl comes a week after a group of LA fans fought Dallas Cowboys fans during the team's first event at their new home.
RELATED: LA fans welcomed the Rams back with an insane brawl against Cowboy fans
Security guards came and the fight stopped for a second… until a man wearing a Chiefs uniform decked a guy which reignited the brawl. Police had to intervene and remove the fighters.