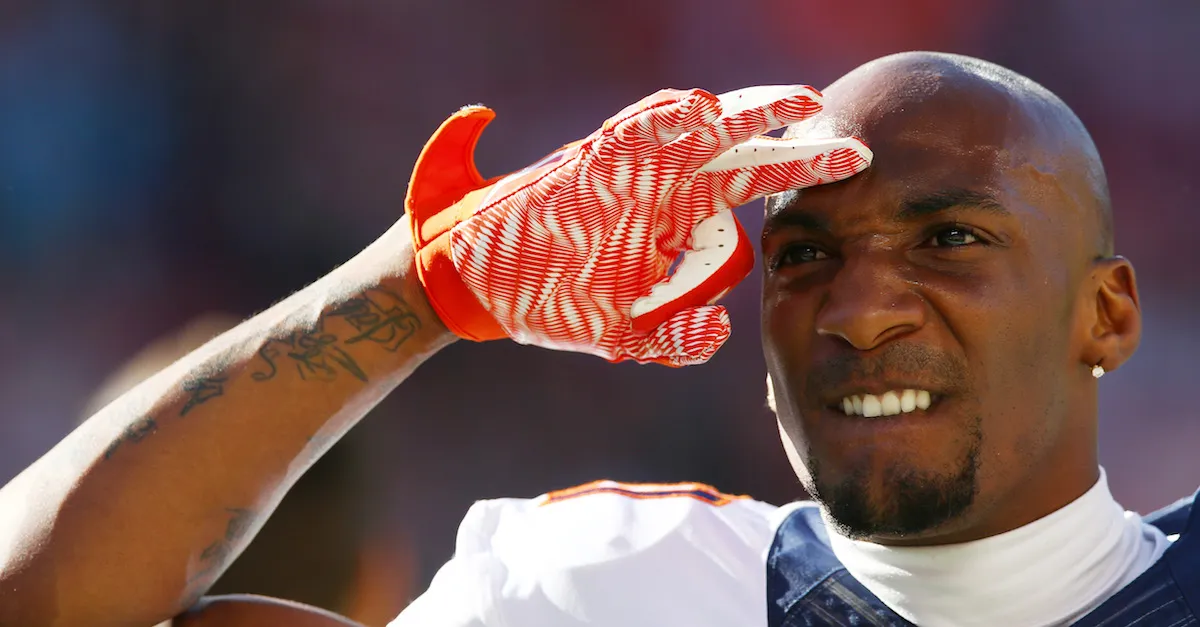 Ronald Martinez/Getty Images
SANTA CLARA, CA - FEBRUARY 07: Aqib Talib #21 of the Denver Broncos warms up prior to playing in Super Bowl 50 at Levi's Stadium on February 7, 2016 in Santa Clara, California. (Photo by Ronald Martinez/Getty Images)
Ask an NFL player their thoughts on standing or kneeling for the national anthem and you'll likely get a variety of answers. Many are for taking a knee — and what they believe it stands for — and many others believe it's right to stand for the anthem.
There's a big cross-section of players that just don't want to talk about it either way and then there are players like Aqib Talib, who will tell everyone exactly how they feel.
Talib is one of the players who will stand for the anthem, even if his teammates were to kneel. For him, according to what he told 247Sports, it's a small gesture for those who decide to make big gestures for all Americans and serve in the armed forces.
For Talib, the troops are the ones who go to war for us as Americans, and with Donald Trump calling the shots in the White House, the Denver defensive back will keep standing for our troops — who could very well be on the way back to war sometime very soon.
Here's what Talib said:
?I stand anyway. Like I said, I don?t feel like taking a knee and all that. That?s not really solving the problem in my eyes," said Talib. "There definitely is a problem out there but taking a knee and all that?I stand for the people that go to war for us. [President Donald] Trump may make us go to war again and then those guys are going to go to war for us again. That?s why I?m standing. I appreciate everything those guys do.?
The main problem many have had with players protesting and taking a knee during the national anthem has been that it comes across as extremely disrespectful to both the flag as well as the troops that defend the flag.
Talib seems to echo those thoughts in his sentiments on why he won't kneel. For what it's worth, the Broncos as a team aren't going to kneel for the anthem either so he will be standing in solidarity with his fellow teammates.
He'll also be standing in solidarity with the troops, though. Hopefully, they won't have to go off to war once again, but if they do, they'll have a fervent supporter in Talib.