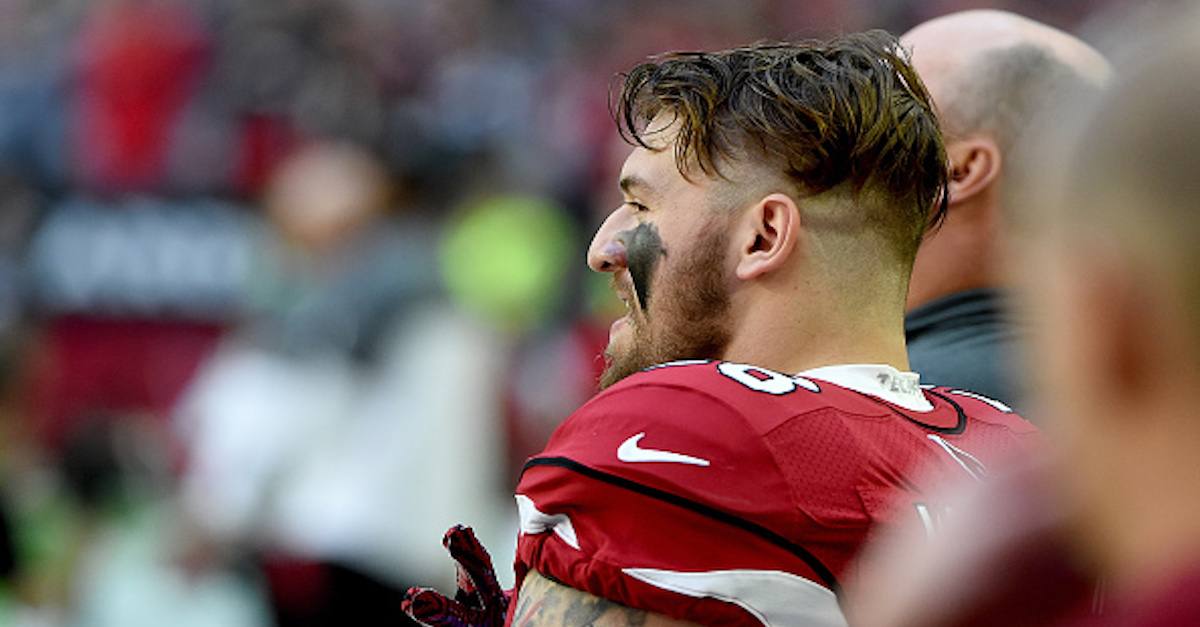 Photo by Norm Hall/Getty Images
GLENDALE, AZ - DECEMBER 18: Scooby Wright III #58 of the Arizona Cardinals prepares for a game against the New Orleans Saints at University of Phoenix Stadium on December 18, 2016 in Glendale, Arizona. (Photo by Norm Hall/Getty Images)
Scooby Wright may have one of the best names in football, and that's worth celebrating. Speaking of celebrations, Wright has got to be feeling good right now considering the big news he just received from the Arizona Cardinals.
Adam Schefter of ESPN is reporting that the Cardinals have signed Wright to their 53-man roster:
Scooby-Doo memes and GIFs aside, this is huge news for Wright. He was originally drafted by the Cleveland Browns in the seventh round of the 2016 NFL draft, but he was waived from the team when roster moves became necessary because of injuries to quarterback Josh McCown and center Cameron Erving.
Arizona picked Wright up and he ended up playing in three games for the Cardinals in 2016. He was cut and signed to the practice squad heading into the 2017 season, but an injury to linebacker Deone Bucannon has made it possible for Arizona to bring Wright back, per Arizona Sports 98.7.
Wright, a 6-foot, 239-pound linebacker, was a star for the University of Arizona for three seasons before entering the NFL early after his junior year. He was an All-American and was also named the Pac-12's Defensive Player of the Year in 2014.
He finished his Arizona career with 270 tackles, 17 sacks, and an interception.