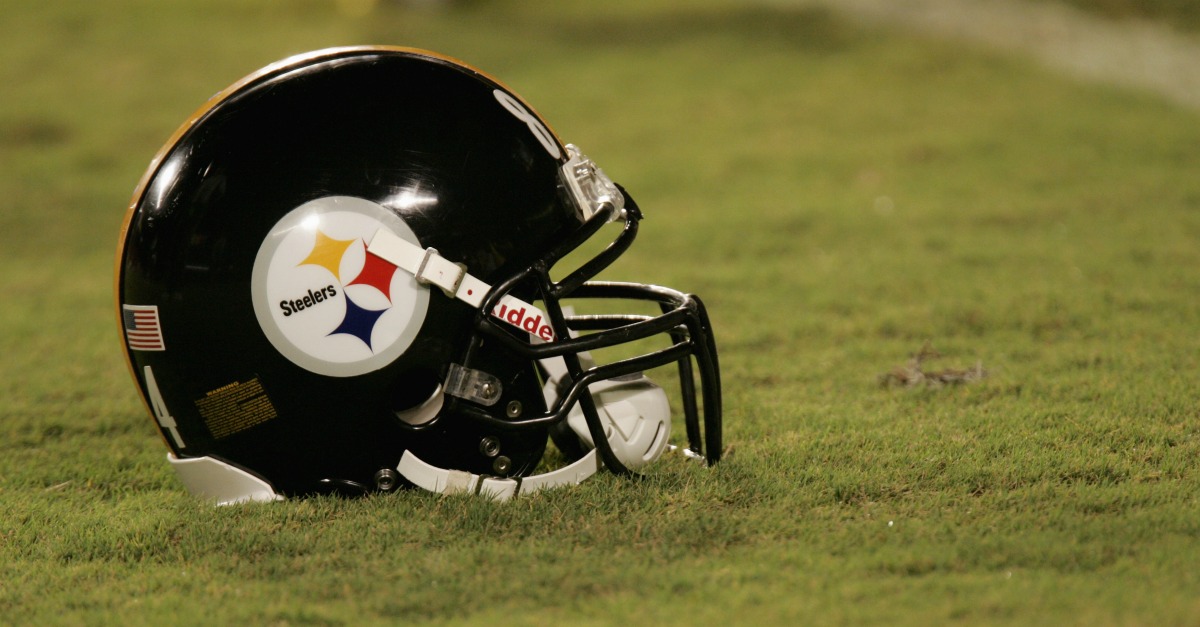 Eliot J. Schechter Getty Images
MIAMI - SEPTEMBER 26: A Pittsburgh Steelers helmet is on the field during the game against the Miami Dolphins at Pro Player Stadium on September 26, 2004 in Miami, Florida. The Steelers won 13-3. (Photo by Eliot J. Schechter/Getty Images)
A father who was so drunk and enraged at a Steelers' game that he tried to hit his four-year-old daughter with a folding chair, has pleaded guilty on the case.
During the Steelers-Baltimore Ravans game on Nov. 6, Arnold Palmer Jr. (no relation to the golf great) consumed 16 beers, according to a report in the Tribune Review.
He then became angry because his young child wouldn't quiet down, so he picked up the folding chair. He only avoided hitting the child because his wife — the child's mother — stepped in and grabbed the chair, according to court records reviewed by the Tribune-Review.
Palmer Jr. pleaded guilty to simply assault for his behavior, which occurred during the Steelers 21-14 loss. Prosecutors dismissed a more serious charge of aggravated assault, the Tribune-Review reported. Palmer Jr. was sentenced to three years probation and must complete anger management and parenting classes.
The Associated Press reported that Palmer Jr. is now living apart from his wife.