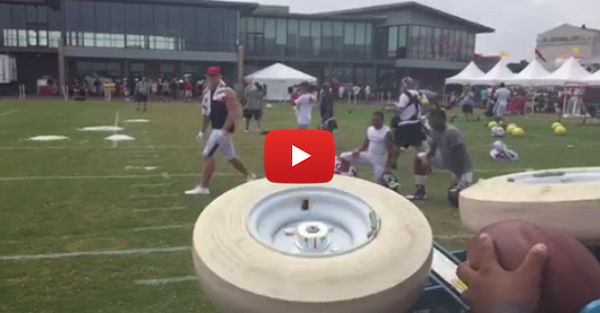 https://twitter.com/HoustonTexans/status/629322995434041344
Houston Texans star J.J. Watt looks like he could be a game-changer on either side of the football.
Watt's exceptional defense has earned him three trips to the Pro Bowl. Last season, the Texans got the defensive end involved on offense as well. Watt caught three passes last season, all for touchdowns, and made it clear that he has some good hands. To prove it again, he can be seen at training camp making several one-handed catches in a row.
Watt was the runner-up for the 2014 NFL MVP award. If the Texans get him even more involved on offense in 2015, he may be able to win that award this year.