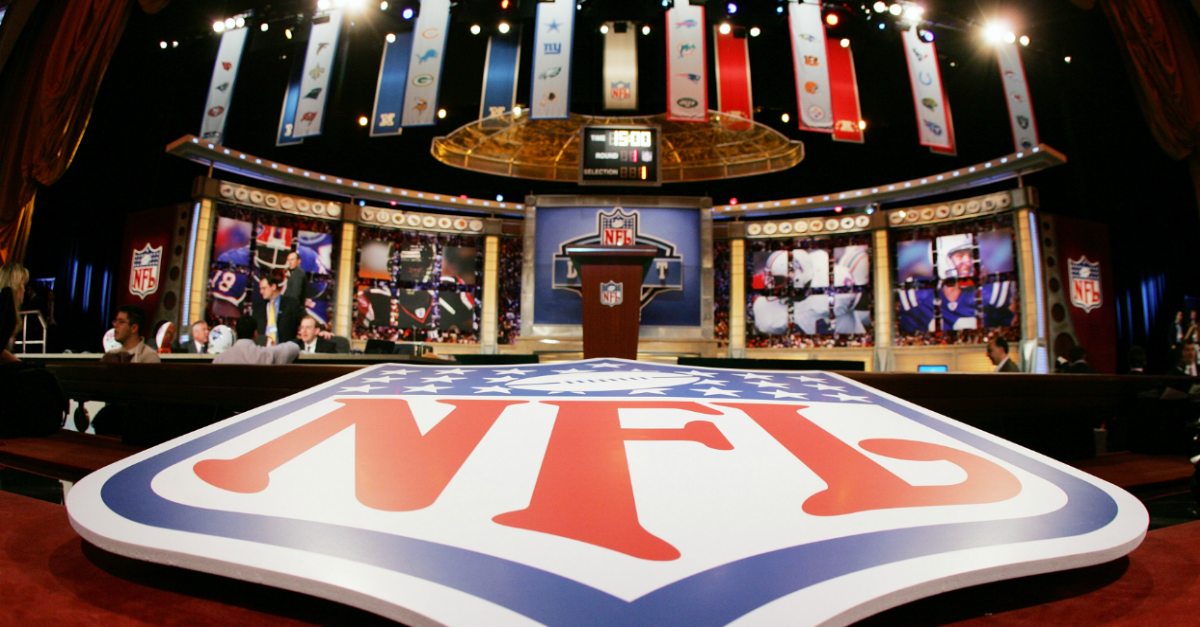 Chris Trotman/Getty Images
NEW YORK - APRIL 29: The stage is shown with the NFL Logo at the 2006 NFL Draft on April 29, 2006 at Radio City Music Hall in New York, New York. (Photo by Chris Trotman/Getty Images)
USC's Sam Darnold, UCLA's Josh Rosen and even Wyoming's Josh Allen have been widely expected to be chosen ahead of Oklahoma's Baker Mayfield in the upcoming 2018 NFL Draft. Of course, no one would dispute that Mayfield, as the reigning Heisman Trophy winner, was the best college player of the bunch but, without elite measurables, there are divided opinions on the always controversial signal-caller and they manifest in a real way when it comes to the draft process.
However, Mayfield put together a strong performance at the Senior Bowl, to the point where Charles Robinson of Yahoo Sports brings word that he is now "squarely in play" for the No. 1 overall pick of the Cleveland Browns. In fact, Robinson cites a source with more specifics.
"A lot of what he is as a player fits with the mentality of [Cleveland Brown's general manager] John Dorsey," one source said. "Just his mental makeup as a player, John believes in building around those kinds of guys. … I think he's a strong candidate [for the top pick] after this week."
It has to be noted that this could simply be noise but Mayfield is now seen, at least by most, as a first-round pick and it only takes one team falling in love with his intangibles and college production.
Is he the physical specimen of Darnold and Allen? No.
Does he have the pure arm talent of Rosen? Probably not.
But Mayfield is certainly an interesting prospect and at least one source believes he could go No. 1 at this point.