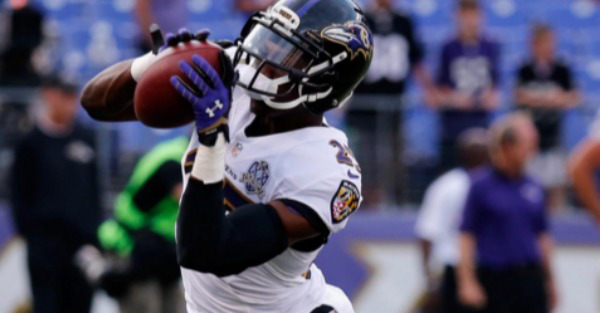 UPDATE: Cornerback Tray Walker was pronounced dead on 5:00 p.m. EST at a hospital in Miami, Fla. following the motorcycle crash that put him in critical condition Thursday evening.
Baltimore Ravens cornerback was listed in critical condition Thursday night after a serious motorcycle accident reportedly sent him to the hospital.
According to WPLG Local 10 in Miami, police are searching for a New England Patriots player that was allegedly there when the accident occurred.
IN a statement, police released more details:
"Walker was heading westbound on Northwest 75th Street on a Honda dirt bike with no lights and wearing dark clothing when he collided with a Ford Escape heading southbound on Northwest 21st Avenue at approximately 7:50 p.m.," the release stated.
And, NFL.com had this:
Walker, 23, was a 2015 fourth-round draft pick out of Texas Southern.
We'll have more on this story as it develops.