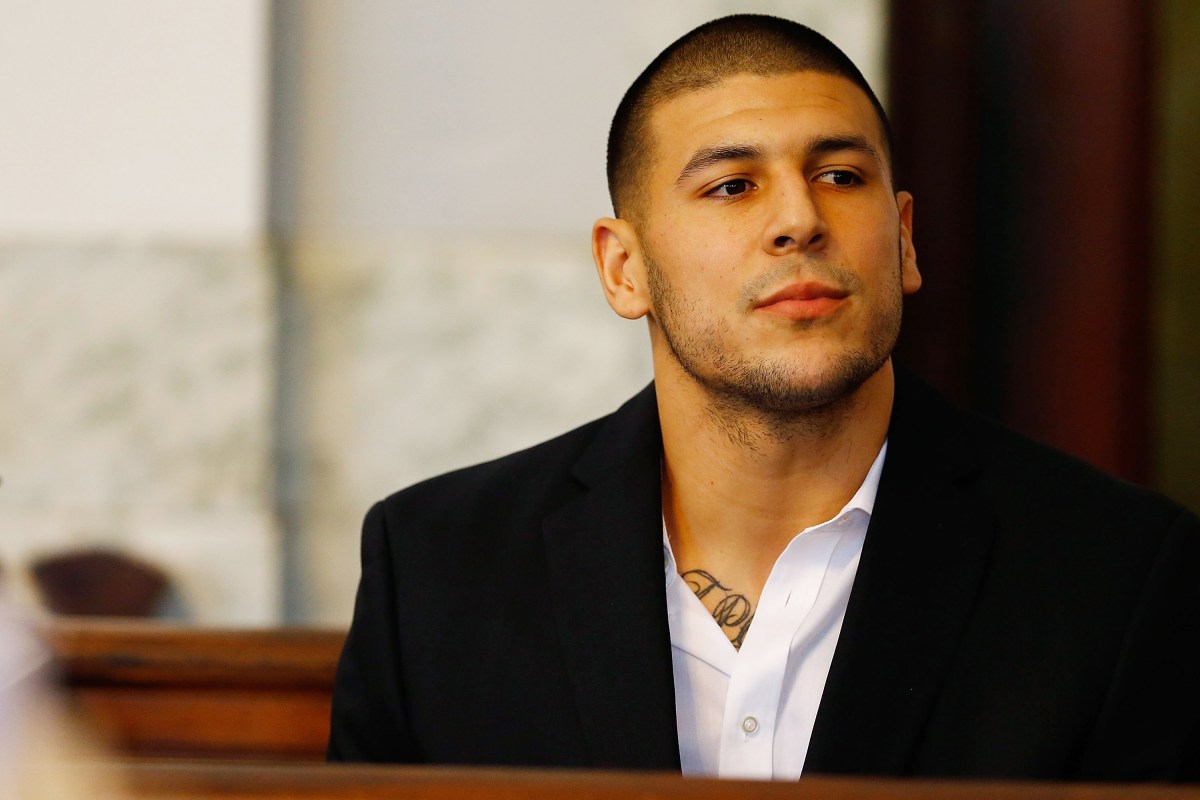 Jared Wickerham/Getty Images
NORTH ATTLEBORO, MA - AUGUST 22: Aaron Hernandez sits in the courtroom of the Attleboro District Court during his hearing on August 22, 2013 in North Attleboro, Massachusetts. Former New England Patriot Aaron Hernandez has been indicted on a first-degree murder charge for the death of Odin Lloyd. (Photo by Jared Wickerham/Getty Images)
Aaron Hernandez had everything going for him as one of the star players for the undisputed best franchise in the NFL, the New England Patriots.
Hernandez's life tragically ended in a jail cell when he committed suicide while serving a life sentence for the murder of Odin Lloyd.
The tale of Hernandez is as tragic as it is shocking, but apparently, some of his former opponents used to mock and taunt him on the field due to his reputation. They didn't know anything at that time, of course, but according to Bart Scott, formerly of the New York Jets, they knew he was a bad guy.
At the time, according to what Scott told WFAN — as passed on by CBS Sports — they also thought they were joking:
"Let me tell you what the running joke was with Hernandez — as players, we used to always mess with Hernandez when we were on the field and say, 'Hey man, I heard they found the body.' We thought it was a joke, because we knew something had happened in Florida," Scott said. "So the whole running joke was 'I heard they found the body.' We all knew he was a bad guy. There had been stories floating with this guy for years."
Little did Scott and his teammates know that Hernandez was actually a killer, but these were jokes that were made at Hernandez's expense while he was still apparently on the straight-and-narrow, per the linebacker:
"This was years — this was when he was playing and thriving. No, we used to say, 'We heard he found the body.' It was a running joke," Scott said. "We didn't think it was serious. We knew he was a bad guy."
Not that it excuses Hernandez for his brutal crime, but for what it's worth, it was found out that he had suffered from CTE unlike doctors had seen in a player of his age.