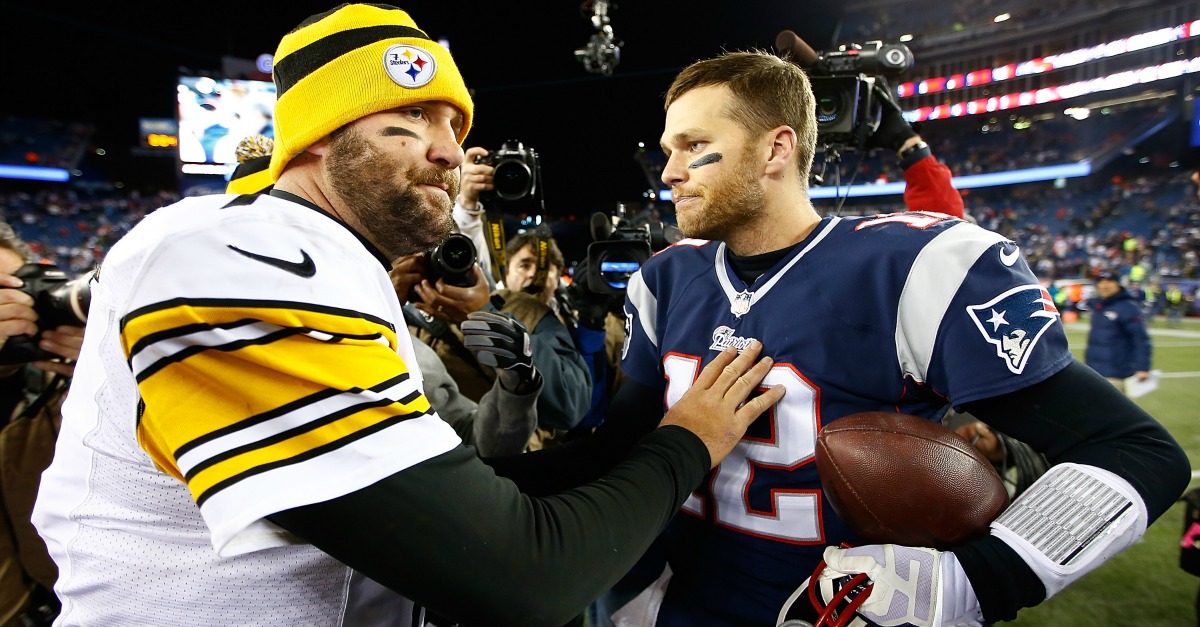 Jared Wickerham Getty Images
<> at Gillette Stadium on November 3, 2013 in Foxboro, Massachusetts. Jared Wickerham Getty Images
The New England Patriots crushed the Pittsburgh Steelers 36-17 Sunday and it really wasn't much of a game. New England jumped out to a 10-0 lead in the first quarter and never looked back. Tom Brady went 32-42 for 384 yards and three touchdowns, and the Steelers defense gave up 431 total yards.
And afterwards, quarterback Ben Roethlisberger, the leader of the team, went after his young teammates. You can hear his comments starting at about the one minute mark of the video:
When asked about the difference in the game, he said: "It just at times almost felt like it was almost too big for some of the young guys."
He continued: "It's a little frustrating because we talk about sometimes it's just one play here, one play there and tonight we didn't make those plays. Was it too big? Was it just a, I don't know. We need to make every single play in a game like this against an opponent like this."
Actually, Ben, it wasn't just the young guys. Look at how the defense played. Singling out the young teammates — even if he didn't mean anything by it — isn't the mark of a team leader.