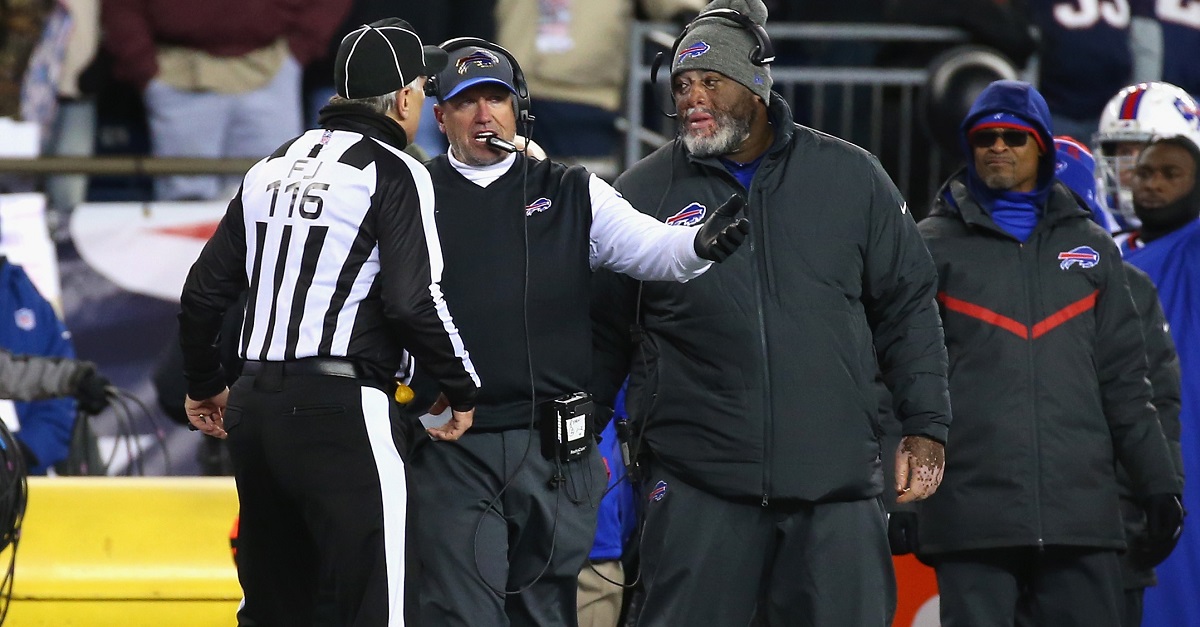 Jim Rogash/Getty Images
FOXBORO, MA - NOVEMBER 23: Head coach Rex Ryan of the Buffalo Bills argues with the referee during the third quarter against the New England Patriots at Gillette Stadium on November 23, 2015 in Foxboro, Massachusetts. (Photo by Jim Rogash/Getty Images)
The Buffalo Bills are just now handing down a punishment for the odd situation that took place against the New England Patriots last month. An adult sex toy was thrown onto the field during a play and the fans who threw it had to be escorted out of the stadium.
RELATED: We can guarantee you'll never see this object thrown on a football field again
The Bills vice president of operations and guest experience Andy Major said that the fans who threw the object will be banned from the stadium.
"Luckily nobody was hurt, none of our players stepped on it and blew their knee out," Major said.
The headlines on that one would have been a whole lot worse than anything that was previously written about the object being thrown on the field.
[h/t SI.com]